We have compiled a list of the best recording studios in South Dakota to help you find the perfect place to record your next album or project.
These are the most reputable recording studios in the state, with many years of experience and a long list of satisfied (and famous clients)!
If you are looking for a professional recording studio in South Dakota, this is the place to start your search.
When deciding on a recording studio, here are a few things to look out for:
1. The quality of the equipment:
The better the quality of the equipment, the better your recordings will sound. Make sure to ask about the studio's equipment before booking a session.
2. The experience of the engineers: The more experience the engineers have, the more likely they are to get great results. Ask about their experience and credentials before booking a session.
3. The studio's location:
The closer the studio is to you, the less time and money you'll have to spend on travel. Make sure to check out the studio's location before booking a session.
Now that you know what to look for in a recording studio, here are our top 10 😃
These Are The Best Music Studios In The State!
All Poetic Audio
Located in Scotland, South Dakota, All Poetic Audio is a professional, full-time audio recording studio. They cater to many music genres like metal, hardcore, metalcore, djent, rock, hard rock, pop-punk, and punk. 
The studio is owned by Jeremy Schaeffer whose passion for music started when he was nine. Sticking to his love for the trade, he eventually graduated with an audio recording engineering degree in 2009. 
They have a full control room, live room, and an isolation room coupled with a Band Suite that has complimentary lodging for all bands.  
Services offered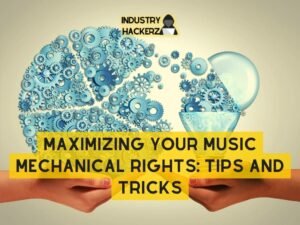 You Should Read This Next!
Tracking
Mixing
Mastering
Quantizing
Editing
Vocal Tuning
Video Editing
The lodge can sleep six people and has a living room, bedroom, kitchen, full bathroom, TVs, and free WiFi to match. For your session, the studio appreciates it if you only bring one friend to avoid distractions while recording.
Fill out the contact form on their website to get information about the rates, availability, or if you have any other questions for Jeremy. 
Website:
Email:
Phone Number: 
605.660.6741
Location:
340 Cherry St, Scotland, SD 57059
Borderline Music Studios
Borderline Studios, alongside 'Original 55', a private indie label, is owned by the parent company known as B.L.O Group Music (which is also into music digital distribution). 
The studio, located in Sioux Falls, South Dakota, specializes in mixing vocals for pop, Christian, R&B, jazz, and hip-hop to make custom audio productions, beats, and tracks. 
Services offered
Vocal tracking
Mixing
Beat production
Editing
Pitch correction
Mastering
Music distribution
Music video
To use the facility, you have to pay a 50% deposit before your session can start; they collect cash, and PayPal, but not credit cards.
Their business hours are from Monday through Sunday, 10:00 to 18:00; they also offer after-hours sessions, but it's by appointment only. Note: you can only bring two friends who will not cause distractions or make noise during a recording session. 
Request a quote if you want to book a session or purchase studio time via the contact form on their website. 
Website:
Phone Number: 
651-222-9817
Location:
3209 South Prairie Ave Sioux Falls SD United States 57105
Wolvii Records
Located in Sioux Falls, Wovii Records was born in 2018 by Nathaniel Wolverton, his brother, and a third partner, Wade Randall.
Nathaniel has an eye for recognizing talents and is keen on assisting people to achieve their music dreams by using his recording hub to take their music to the next level. 
Services
Mixing and mastering
Recording
Beats and instrumentals
Podcasts
Commercial and Ads
If you need a professional vocal mix, beats, or instrumental to write to, a backing track for commercials, or space for podcasts, it's a piece of cake for them.
One of their clients had this to say in their Google reviews: "Nathan is an amazing engineer, and has great people working for him […] Totally would recommend to anyone!" Customers are always right, and if they say you're good, then you are good. Period! 
You can call or send an SMS to them for information about their rates, and availability. To book a session, you can do that via  Booksy, a scheduling application on their website; once your booking is confirmed, there's a 50% deposit to be paid. 
Website: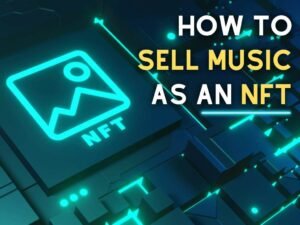 You Should Read This Next!
Email:
Phone Number: 
(805) 990-7583
Location:
530 N. Kiwanis Ave., Sioux Falls, SD 57104
Riverside Studios
Located in Sioux Falls, South Dakota, Riverside Studios currently specializes in producing podcasts, vocal recording, and mixing services. 
Samples of the podcasts they've completed like L.Y.N.X and the Verb are available on their website and Spotify, as well. 
They offer rental services for tech-savvy audio nerds who would like to use their top-of-the-line recording equipment. 
And if you're just innocently confused, you know, not sure about what you need, they offer paid consultations. So, that's one creative hack for you.
Send them a message via the contact form on their website to get information about consultations, rates, availability, and studio time. 
Rates
| | | |
| --- | --- | --- |
| $60 | Studio rental | 60 minutes |
| $100 | Podcast Episode – Full Production | 60 minutes |
| $200 | Podcast Episode Batching – 2 Episodes – Full Production | 120 minutes |
| $400 | Podcast Episode Batching – 4 Episodes – Full Production | 240 minutes |
| $600 | Podcast Episode Batching – 6 Episodes – Full Production | 360 minutes |
Website:
Email:
Phone Number: 
(605) 215-6594
Location:
300 N. Dakota Ave, Suite 603, Sioux Falls, SD 57104
Flat Iron
Located in the art district of downtown Rapid City, South Dakota, Flat Iron is owned by Scott Miller Sr. and Scott Miller Jr. With a 450 square-foot live room sitting under 12 ceilings, the studio caters to different kinds of projects from live bands to single artists. 
Apart from their vintage/modern guitars, they also have amps and pianos that include brands like Gibson, Fender, Wurlitzer, and ESP. These are on standby if you need them during a session. 
Their list of clients includes Wolf Films (Chicago Fire NBC) Burlap Wolf King, Tinderbox, Dogs Without Sweaters, Black Hills Symphony, The Union Grove Pickers, Jami Lynn, and Dylan James. 
They can add mandolin, ukulele, harmonica, keyboards, or vocals to your project at no added cost (just payment for studio time), so you don't need to hire other musicians if you want a full band sound. 
You also have the luxury of bringing projects recorded elsewhere for them to spice it up with either real drums, better bass, or solos. They are open 13:00 – 22:30 on Mondays; 13:00 – 18:00 on Fridays; 12:00 – 16:00 on Saturdays; and you can also book a session on Sunday. 
Hourly Rates
| | |
| --- | --- |
| $60 | Single Hour |
| $50 | Two hours or more |
| $75 | Live recording at your location |
| $85 | Sun.-Holidays |
Website:
https://www.flatironrecording.com/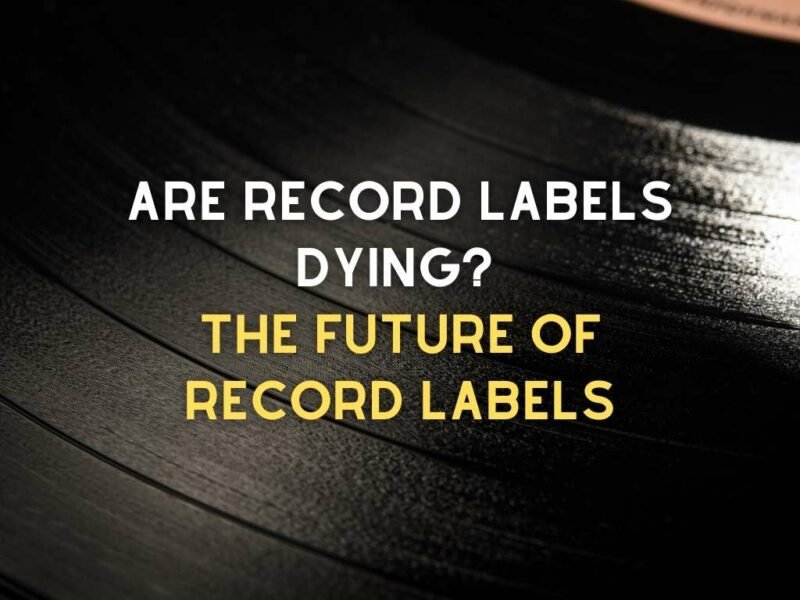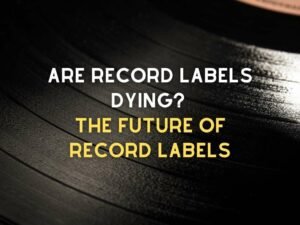 You Should Read This Next!
Email:
Phone Number: 
605.391.4704 (Scott Sr.)
605.863.2401 (Scott Jr.)
Location:
505 Kansas City St. Suite 2, Rapid City, SD. 57701
Crow Peak Studios
Graduate of Applied Science in Recording & Music Technology, Jaycen Tichi, owns Crow Peak, a recording studio based in Spearfish, South Dakota. 
Based on Jaycen's experience working with different genres like folk, pop, hip-hop, jazz, ska reggae, and progressive rock, the studio is poised to handle your project(s) professionally. 
Services
Production
Mixing
Tracking
Re-amping
Quantizing
Editing
One of their selling points is the ability to take a previous recording of direct input for guitar and re-record it through various amps and effect pedals; good for artists who can leisurely record direct input.
Do you want to edit your project? Jaycen has lots of resources like Sony, Waves, and Avid to help you achieve the desired end result. 
To book a session, studio time, or make general inquiries, you can either call or send them an email. Alternatively, you could fill out the contact form waiting eagerly for you on their website. 
Website:
Email:
Phone Number: 
+1 (605) 210-2255
Location:
28, Lantern Cir., Spearfish, South Dakota 57783
Gopher Recording Studios
Located in Willow Lake, South Dakota, 25-year-old Gopher Recording Studio is a multi-track functional studio that wants to "make your dream a reality". The studio is owned by Leland Harding III, a Graduate of the Audio Institute of America. He has had experience creating music in a band setting, recording, producing, and writing songs.

Gopher is a studio like no other. Why? They allow you to trade in an item you're not using anymore (an old guitar, car… just anything you want to sell) in exchange to pay for a song or an album. 

They have worked with many clients including SnapCracker, Dan Johnson, Anton Mack, Shades of Air, Roy Hope, Kenny Elliot, Wes Monshaugen, White Creek, Larry Yarrow, and Harold Johnson. 

If you know how to sing, but can't handle instruments, no qualms. Record the vocals, send them in, and they'll mix them into your song; end of the story. 

You can call or shoot them an email for inquiries about booking a session. To make payment(s), they accept cash, counter checks, monthly payments, trade, and cards through PayPal. 
Services 
You Should Read This Next!
Jingles 
Tape to CD transfer
Demo Song
Fully Produced Album
Live Sound 
Music Videos
Social Media/Promotion
Studio session
Website:
https://gopherrecordingstudio.com/
Email:
Phone Number: 
1-605-868 -8608
Location:
617 2nd St, Willow Lake, SD 57278
Earsay Audio Recordings
Earsay Audio Recordings is a studio in Sioux Falls, South Dakota that makes remote multitrack recordings with specializations in acoustic classical and jazz. 

They have offerings such as forensic noise reduction, audio recovery from cassette players, open reels, and portable devices. 

And if you have old family heirloom recordings, they can help you convert them to a modern format for future generations to relish. 
Services 
Audio Recordings
Remote multitrack recordings
Band, orchestra & choir live and session recordings.
Live jazz band recordings
CD and DVD duplication
Conversion to CDs (Cassette, Open Reel, Records, both long play and 78rpm Micro Cassette)
Noise Reduction and Audio Restoration
They have provided their services to the South Dakota Symphony, colleges, high school ensembles, jazz quartets, and fiddle performances.

To book a session or get information about their rates, fill out the contact form on their website. 
Website:
Email:
Phone Number: 
+1.6053340996
Location:
2116 S. Minnesota Ave., Ste 3, Sioux Falls SD 57105
Bassment Rock Media
Based in Sioux Falls, South Dakota, Bassment Rock Media specializes in services like music production, videography, photography, and consulting services. 

The studio provides recording, mixing, and mastering services using the FL Studio software in their recording facility. 

You can convert your old analog multi-track recordings to a digital format; if you need backing tracks for your live show or song, they can help with that, too. 
Services
Recording Studios 
Music Videos 
Photography & Editing 
Consulting 
Independent Record Label
They want you to contact them if you have a proposal for a project or collaboration, they'll review it and let you know if it's something they can jump on. 
Reach out to them via the contact form on their website for information about how to book some studio time. Alternatively, you can shoot them a direct message on any of their social media handles. 
Website:
https://bassmentrockmedia.com/south-dakota-music
Email:
Phone Number: 
NA
Location:
7913 W Pettigrew Ln, Sioux Falls, South Dakota, 57106
Del Soul Studios
Chief engineer and audio engineering graduate, Ramon Gonzalez, is the founder and owner of Del Soul Studios located in Sioux Falls, South Dakota. 

Ramon and the other experienced members of his team provide studio recording, mixing and mastering, and IT services in the facility.

They promise to bring your musical vision to life with precise mixing and mastering that will give your audience an optimal listening experience. 

If you take your next project there, you're sure to enjoy their high-end studio session and best-in-class recording equipment. 
Get in touch with them to book an appointment via the social media handles or the contact form on their website. 
Website:
Email:
Phone Number: 
712-560-2300
Location:
505 5th St, Ste 250, Sioux City, Iowa 51101
Don't Forget Your Recording Session Essentials…
1. Game Plan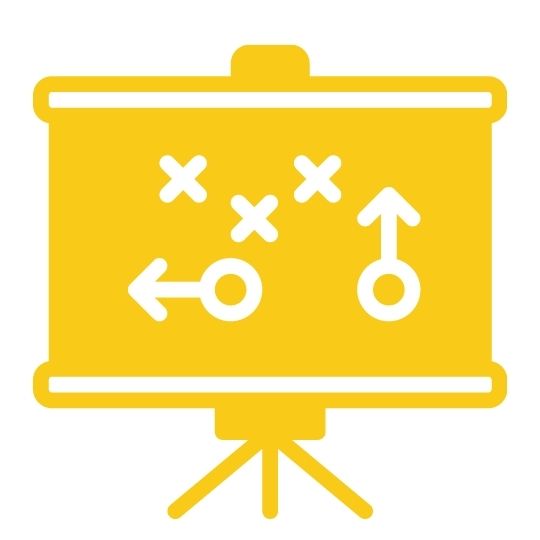 You should go in there with a plan of what you want to achieve. This will make it easier on both you and the engineer, and will help keep things moving along.
2. External Hard Drive
Sale
SAMSUNG SSD T7 Portable External Solid State Drive 1TB, Up to 1050MB/s, USB 3.2 Gen 2, Reliable...
PORTABLE STORAGE: The light, pocket-sized Portable SSD T7 delivers fast speeds with easy and reliable data storage for transferring large files, including...
TRANSFER IN A FLASH: Transfer massive files within seconds with the incredible speed of USB 3.2 Gen 2; Embedded PCIe NVMe technology delivers blazing fast...
BUILT STRONG AND SECURE: Unlike HDDs, the Portable SSD T7 has no moving parts so it's more resistant to shock; Plus, its solid aluminum unibody...
RELIABLE THERMAL SOLUTION: The T7's advanced thermal solution uses the Dynamic Thermal Guard to withstand and control heat, so the portable SSD stays at...
SLEEK AND COMPACT: Roughly the size of a credit card and only weighing 2 oz, the T7 fits comfortably in the palm of your hand and is light enough to take...
Get yourself an external hard drive. This way, you can take your sessions home with you and have a backup in case something goes wrong.
3. Powerbank
Sale
BLJIB Portable Charger 32000mAh, 22.5W QC 3.0 PD 20W Smart LED Display Fast Charging Built in Cables...
Battery Pack with LED Display: 32000mAh Li-polymer can 8 charges for typical iPhone, 6 charges for Samsung Galaxy, 3 charges for iPad Mini, perfect for a...
Portable Charger with Built in Cables: The integrated cables with grooves are convenient for storage, more than 10,000 bending tests prove its durability,...
PD 20W Quick Recharging: Micro input, iOS input, Type-C (PD 20W) input & output support bidirectional quick speed charge for most mainstream devices...
Power Bank Fast Charging: 2 USB-A QC 22.5W output and 1 Type-C PD 20W output, which only takes 30 mins to charge for iPhone 12 up to 50% and 40 mins to...
Comfortable and Safe Design: The Ergonomic design fits comfortably and stylish in your palm; besides, the rechargeable power bank is equipped with multiple...
You never know when you're going to need a power bank. It's always better to be safe than sorry!
4. Snacks and drinks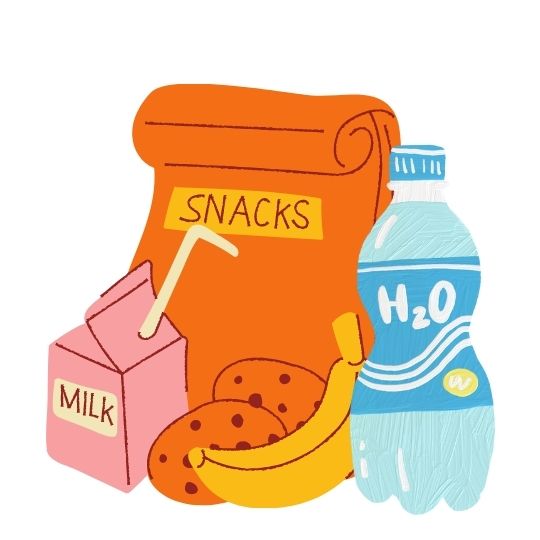 Stay hydrated and fueled up so you can perform at your best.
Is your business featured on our Top-Rated List? Awesome! Promote this page on your site or blog! Just copy and paste the HTML below to embed this badge!
<a href="https://industryhackerz.com/10-best-recording-studios-in-south-dakota/" ><img src="https://industryhackerz.com/wp-content/uploads/2022/05/badge-4.png" alt="Industry Hackerz Top-Rated Business"></a>