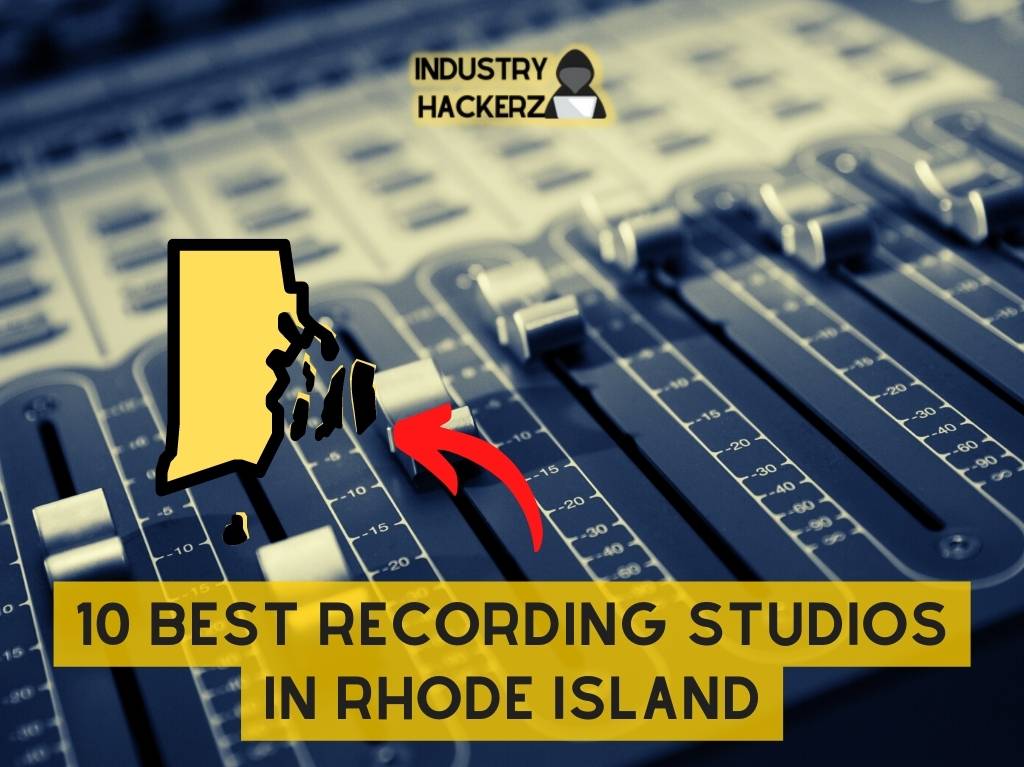 Big Nice Studio
Sitting on a former textile mill on the bank of the Blackstone River built in the 1840s, Big Nice Studio is an all-around recording studio that offers tracking, mixing, mastering, ADR, and post-production services. 
The facility has two live chambers, open control area layout, a spacious isolation booth, and other smaller acoustic spaces. And they have tons of toys for the kids to play with when you go recording. 
Their rates are not stated on their website because they believe "every project has unique goals and challenges and in most cases, one price doesn't apply to every client". This means you have to call to get the pricing information. 
Their sessions run from 12:00 to 20:00 including all setup and breakdown times. You have to allow time for them to make bounces of your songs and backups of your sessions as well. 
If you let them know ahead of time, they can accommodate any special equipment or piece of gear they don't have. But judging by the list of instruments on their website, pretty sure you won't be needing anything outside of those. 
Website:
https://www.bignicestudio.com/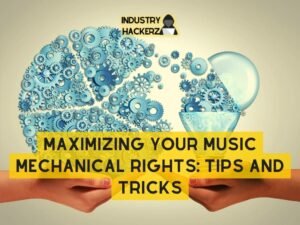 You Should Read This Next!
Email:
Phone Number: 
401-405-1396
Location:
25 Carrington Street, Lincoln, RI, 02865
Reel to Real Recording Studio
Reel to Real studio is a production facility that offers services such as music production, voice-over for radio, video production, non-linear sound and video editing, and music videos. 
If you want to schedule a session or ask them any questions, simply call, shoot them an email or fill out the form on their website.
Whether you are a kid or an adult, you can go there for a personal recording session to make your own CD. 
But if video production is your thing, you're in luck. Amongst other things, they also produce music videos, event videos, and training videos.
Don't let the appearance of the website fool you, the studio has some nice offerings for musicians. They say it better "although much of the work done here is in the corporate/commercial field, this studio is geared towards making young people's musical dreams become real". 
Website:
https://www.reeltorealrecording.com/
Email:
Phone Number: 
401-946-1520
Location:
90 Connecticut Street, Cranston, RI 02920
The Boiler Room Studio
Located on Spooner Street, Providence RI, Boiler Room Studio basically specializes in vocal recording, mixing, and mastering services. 
While their studio rates are on the website, you still have to contact them if you want to book a session and spit some bars in their facility. 
If you're looking for a reason to patronize this studio, maybe their latest acquisition will change your mind: a 'Rupert Neve Portico II Channel Strip'. 
To book a session, you have to do so on their website via Acuity, an appointment booking system. It has several rates per session time, all you just have to do is click and pick a date. End of story. 
It even gets better. Do you have a coupon? Cool! You can also redeem it on their website. Just make sure you have your code handy. 
Studio Rates
| | |
| --- | --- |
| $100 | 2-hour recording session |
| $150 | 3-hour recording session |
| $250 | 5-hour recording session |
| $300 | 6-hour recording session |
Website:
https://www.theboilerroomstudio.com/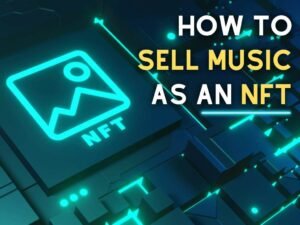 You Should Read This Next!
Email:
Phone Number: 
(401) 374-5251
Location:
60 Spooner St. Providence RI United States 02907
Mobile Music Studios
Family-owned Mobile Mic Studios is located in North Providence, Rhode Island; it offers high-quality recording, mixing, and mastering services at a price they say "allows everyone to experience what it's like to have a radio-quality recording". 
Music by Spike Katz, a co-owner, chief engineer, and producer at Mobile Studios has been featured on commercials for Chase Bank, Tropicana, McDonald's, Nickelodeon, Cartoon Network, and Sega video games.
Whether it's hip-hop or voiceovers, the studio offers to help you record into Logic Pro X,  Pro Tools, or load up your sessions from Garage Band, Ableton Live, Reason, or Reaper. 
They have an insulated room (mobile studio) on wheels that provides -40Db of noise reduction. And to walk their talk, they've even recorded in the most "challenging environments" with a flawless outcome. 
The studio opens 7 days a week, but you have to call to know when there will be available sessions; alternatively, you can fill out the form on their website, too. 
Studio Rates (all rates include an engineer)
| | |
| --- | --- |
| $30 per song | Mastering |
| Call for a quote | Music Production, Mixing, and Studio time |
Website:
https://www.mobilemicstudios.com/
Email:
Phone Number: 
617.410.8318
Location:
180 Waterman Avenue, North Providence, RI, 02911
AlexKProduction
If you want a studio that lets you record, mix, and master your music, then AlexKProduction is where you want to be. Their services also extend to helping you get noticed by major record labels via social media platforms.
AlexKProduction studio is owned by the bi-lingual writer, and typist, Jack Kerouac who also plays piano, guitar, and percussion instruments. 
Over the past 20 years, he has been making the dreams of many musicians come true in New England. 
The rates for their studio time are not displayed on their website, so you will have to fill out a form on their website to get that information. 
A quick glance at the list of equipment they have shows that the studio has been in this game for a long and is ready to produce the next biggest musician. 
Website:
https://www.alexkproduction.com/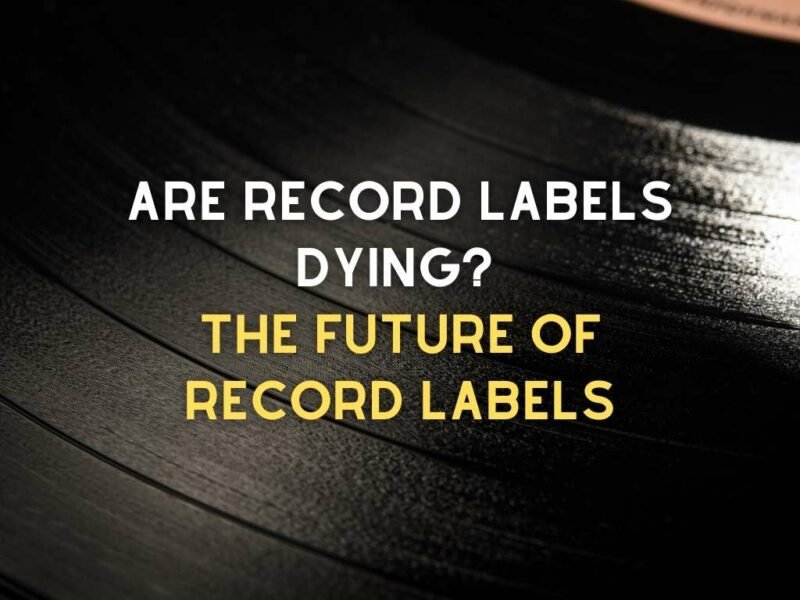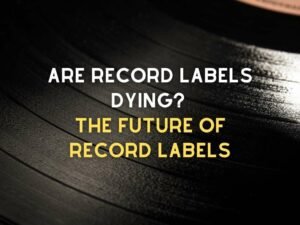 You Should Read This Next!
Email:
Phone Numbers: 
401-714-5714 Alex
401-536-2955 Alec
Location:
70 Gentian Avenue, Providence, RI 02908
True Music Studios
True Music Studios is located 15 minutes from Providence and it provides album, EP, podcast, mixtape, commercial voice-over, audiobook, mixing, editing, and mastering services. 
To book a session, there's a form on their website where you have to fill out some information regarding what you want to do. 
They have several acoustically treated live rooms and a modern rased isolation vocal booth that's guaranteed to give you top-notch sounds. 
Booking a session is not enough, you have to lock down your allotted time by making a deposit via PayPal or a Credit card. 
You should take this venue for a spin to have a feel of what it's capable of delivering. True Music is a comprehensive studio that features the latest recording technologies coupled with high-end vintage hardware. 
Website:
Email:
Phone Number: 
401-414-5969
Location:
24 Lark Industrial Parkway, Smithfield, Rhode Island
Kulture Studios
If you want a product that is Spotify and YouTube ready by the time you walk out of the studio, you should be at Kulture Studios RI. 
It's a creative/recording studio in Providence, Rhode Island that offers recording, mixing, music video, and photoshoot services. 
You can rent the studio and bring your engineer to record a session. Note, however, that you are only allowed to bring four people (that's five, plus you). If you care to know, it's a smoking zone, so feel to puff while dishing out bars. 
You are allowed to reschedule your sessions on the condition that they are notified 12 hours before your session starts.
Another piece of information to arm yourself with: deposits are not allowed in person except by PayPal, CashApp, and ApplePay.
Studio Rates
| | | |
| --- | --- | --- |
| Mixing/Recording | | |
| $65 | 1 hour | $25 Deposit Required |
| $100 | 2 hours | $25 Deposit Required |
| $150 | 3 hours | $25 Deposit Required |
| $200 | 4 hours | $25 Deposit Required |
| $300 | 6 hours | $25 Deposit Required |
| Music Video | – | – |
| $60  | – | – |
| Photoshoot | | |
| $200 | – | – |
Website:
https://www.1xforthekulture.com/
You Should Read This Next!
Email:
Phone Number: 
+14014840023
Location:
1410 Mineral Spring Ave North Providence, Ri 02904
Machine with Magnets

Machine with magnets has two recording studios (A & B), a gallery, a performance studio, and an event space all in one facility. How cool is that? 
Studio A is a 5-room acoustically designed and sound-proofed recording beau that also contains digital and analog equipment. This main studio specializes in recording, mixing, mastering, post-production for film, video, voice-over, and audiobook production
Studio B, which is a one-room production suite, that complements studio A and is adapted more to self-recording. In this complementary room, services here included scratch tracks, editing, analog synths, drum machines, or overdubs direct, which can they re-amp in the main studio. 
Coming from out of town? Relax! There's a 2-bedroom apartment that's equipped with a kitchen, bar seating, dining, living room areas, full bathroom, central air conditioning, and access to laundry. 
They have an impressive array of equipment that complements their services. To get information about bookings, you have to briefly fill out a form on their website. 
Website:
https://www.machineswithmagnets.com/
Phone Number: 
401.526.4383
Location:
400 Main Street, Pawtucket, Rhode Island.
Triad Recording
Website:
TRIAD (formerly known as 'Normandy Sound') is owned and managed by multi-platinum-selling and Grammy-winning engineer/producer Phil Greene. It's located in New England, Rhode Island.
For starters, TRIAD will get a professional arranger that will help you construct your lyrics and melodies into a full song. Secondly, they'll also teach you how to record, and mix music professionally. 
They offer services like multitrack recording, mixing and surround Mixing, pre-production, professional mastering, MIDI / beat production, voice-overs, and live/location recording.
Like a dracula, the studio has been here since the 80s, 90s, 00s, and has worked with artists like New Kids On The Block, The Dropkick Murphys, and The Mighty Mighty Bosstones. Several decades later, TRIAD is still recording great successes with success stories like Tavares' "Heaven 24/7, Grant Maloy Smith.
To get information about booking a session, recording, and/or any other studio-related activities, you have to fill out a form on their website. 
Email:
Phone Number: 
(401) 245-1970
Website:
https://www.triadrecording.com/
Location:
25 Market Street, Warren, RI 02885
Distorted Forest
Yeah, Distorted Forest sounds like a title from one of Harry Potter's movies, but it's a fully loaded place for your next project. 
It is situated on a 27-acre plot of land in the woods of North Smithfield, RI, 20 minutes outside of Providence.
They offer juicy services like recording, mixing, mastering, audio editing, post production, location sound, video editing, and original music composition. It also features the amnenities below:
Two live rooms
A control room
Couple of smaller isolation closets
An acoustically spacious room with cement floors and
A medium-sized room perfect for isolation & controlled acoustics.
Not to bore you with their large client base, here are just a few of them: Alpha Error, Ghosts in the Snow, Great Western States, Gymshorts, The Hurt Ensemble, Hairspray Queen, Honest Living, and Lord Gorgeous. 
If you want to record, mix, master, edit, or rent their studio, there's a form on their website that you have to fill out; just so you know, they work from 12:00 to 22:00. 
Email:
Phone Number: 
(401)-339-2550
Website:
https://www.distortedforeststudio.com/
Location:
611 Rocky Hill Road, North Smithfield, RI, 02896
Don't Forget Your Recording Session Essentials…
1. Game Plan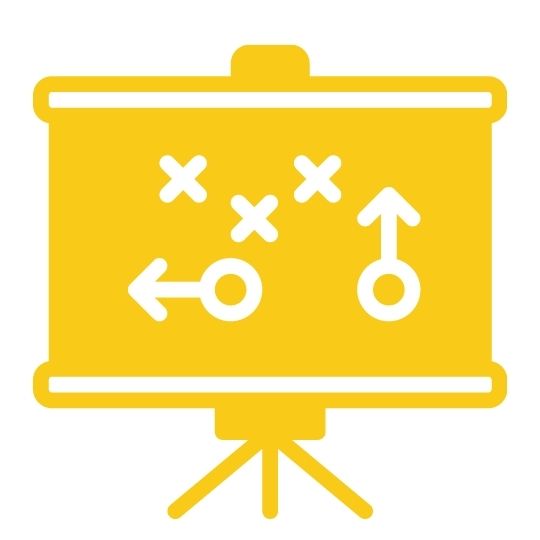 You should go in there with a plan of what you want to achieve. This will make it easier on both you and the engineer, and will help keep things moving along.
2. External Hard Drive
Sale
SAMSUNG SSD T7 Portable External Solid State Drive 1TB, Up to 1050MB/s, USB 3.2 Gen 2, Reliable...
PORTABLE STORAGE: The light, pocket-sized Portable SSD T7 delivers fast speeds with easy and reliable data storage for transferring large files, including...
TRANSFER IN A FLASH: Transfer massive files within seconds with the incredible speed of USB 3.2 Gen 2; Embedded PCIe NVMe technology delivers blazing fast...
BUILT STRONG AND SECURE: Unlike HDDs, the Portable SSD T7 has no moving parts so it's more resistant to shock; Plus, its solid aluminum unibody...
RELIABLE THERMAL SOLUTION: The T7's advanced thermal solution uses the Dynamic Thermal Guard to withstand and control heat, so the portable SSD stays at...
SLEEK AND COMPACT: Roughly the size of a credit card and only weighing 2 oz, the T7 fits comfortably in the palm of your hand and is light enough to take...
Get yourself an external hard drive. This way, you can take your sessions home with you and have a backup in case something goes wrong.
3. Powerbank
Sale
BLJIB Portable Charger 32000mAh, 22.5W QC 3.0 PD 20W Smart LED Display Fast Charging Built in Cables...
Battery Pack with LED Display: 32000mAh Li-polymer can 8 charges for typical iPhone, 6 charges for Samsung Galaxy, 3 charges for iPad Mini, perfect for a...
Portable Charger with Built in Cables: The integrated cables with grooves are convenient for storage, more than 10,000 bending tests prove its durability,...
PD 20W Quick Recharging: Micro input, iOS input, Type-C (PD 20W) input & output support bidirectional quick speed charge for most mainstream devices...
Power Bank Fast Charging: 2 USB-A QC 22.5W output and 1 Type-C PD 20W output, which only takes 30 mins to charge for iPhone 12 up to 50% and 40 mins to...
Comfortable and Safe Design: The Ergonomic design fits comfortably and stylish in your palm; besides, the rechargeable power bank is equipped with multiple...
You never know when you're going to need a power bank. It's always better to be safe than sorry!
4. Snacks and drinks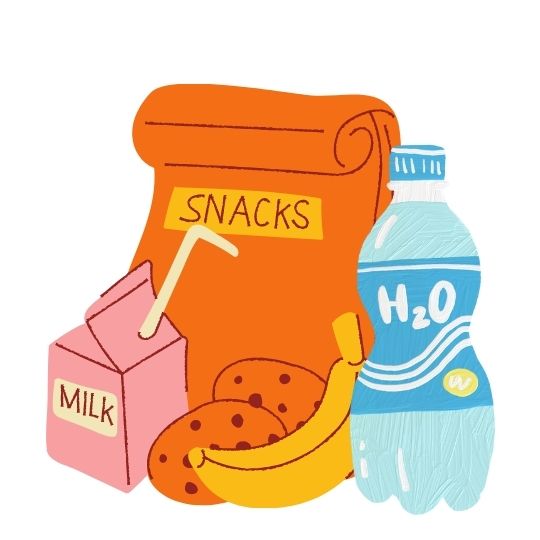 Stay hydrated and fueled up so you can perform at your best.
Is your business featured on our Top-Rated List? Awesome! Promote this page on your site or blog! Just copy and paste the HTML below to embed this badge!
<a href="https://industryhackerz.com/10-best-recording-studios-in-rhode-island/" ><img src="https://industryhackerz.com/wp-content/uploads/2022/05/badge-4.png" alt="Industry Hackerz Top-Rated Business"></a>