If you are an artist or musician looking for the best recording studio in Pennsylvania, we have got you covered. We have researched the best of the best and narrowed it down to only the most worthy options.
All music studios on the list offer:
state-of-the-art equipment
experienced engineers
a comfortable environment for your creativity to flourish and have a roster of big names who have used their facilities, too!
You are in good hands!
We know how important it is to find the right studio to help you create the music you have always dreamed of, so we have made sure that only the very best made the cut.
These are the best recording studios in Pennsylvania:
2 MP Studio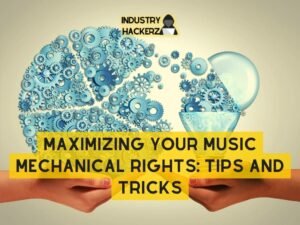 You Should Read This Next!
10-year-old veteran music producer, Byron Williams, whose experience earned him a feature on two popular mixtapes "Coast2Coast Instrumentals" and "Got Instrumentals", owns this studio. 
Located in Reading, Pennsylvania, Bryon's resume includes music genres like hip hop, pop, dance, reggae, reggaeton, and Latin music. His services include recording, production, mixing, arrangements, and/or instrumentals. 
They're open from Monday through Saturday, 11:00 to 20:00, and there are no walk-in sessions. Studio time will be charged from the beginning of booked sessions, so you need to arrive 10-15 minutes before your scheduled time. 
No refunds for same-day booking or studio sessions canceled without a day's cancellation notice. And It's stated on their website that you need to contact them for pricing and availability. If you plan to leave unfinished records in their studio, they will be kept for 1 month, and then your record takes and song files will be purged from their hard drives – for good!
You need to pay a deposit for studio sessions, which will be included in your studio total time. After making payment via PayPal, Cash App, Zelle, or in-person, you need to get in touch with them about the transaction. And they have beautiful Google business reviews too, you should check them out. 
Website:
Email:
Phone Number: 
(610) 507-3476
Location:
32 S 5th Street, Reading, PA 19602
The Sound Gallery Studios
The Sound Gallery is a multifaceted music company that earns its bread and butter by providing recording sessions, live events, and most importantly, artist development. They put it succinctly on their website "Put your music on the right track, here at The Sound Gallery, we work for you, the Artist."
The first studio opened in Philadelphia, PA, and they've since extended their tentacles to Tampa, FL; Las Vegas, NV; and Houston, TX. All sessions are closed to the public ensuring a creative, and comfortable environment during your creative session. 
Booking a session at The Sound Gallery requires a minimum of one hour and it's only open based on appointments. After a session has been completed, a copy of your music will be sent via email or a storage drive to you. 
To avoid stories that touch e.g. loss of data, artists are advised to bring external drives to back up their files even though the studio will help you keep them for 6 months (180 days). 
If you book a session that's over 10 hours, your requested date will not be confirmed until a 50% non-refundable deposit is made. Planning to cancel your session? You have to do it within 24 hours of your scheduled time. A credit will be issued for the amount you deposited that must be used up within 3 months (90 days) if you cancel.
Website:
https://www.thesoundgallerystudios.com/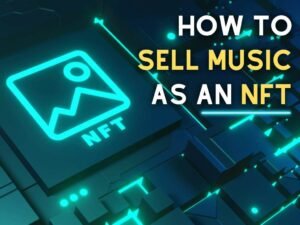 You Should Read This Next!
Phone Number: 
(215) 600-8066
Location:
4116 Kensington Ave, Philadelphia, PA 19124
I.D Labs Music
If Whiz Khalifa, Mac Miller, Snoop Dog, Gucci Mane, and Ariana Grande sound familiar, then ID Labs Studio is the place you want to complete your next project.
Established by producer/engineer Eric Dan, ID Labs is an urban music recording and production facility located just 5 minutes outside of downtown Pittsburgh. 
They majorly offer recording and mixing services, but you will have to fill out a form on their website to get information about pricing, booking sessions, refund policy, etc. 
One of their Google reviews (out of 51) stated: "5 stars Aint enough […]. Sure, there are other studios in Pittsburgh but ID LABS set the trend for recording studios in Pittsburgh. Best material I ever recorded was at ID". 
With an average of 4.8 out of 5-star reviews, it's not hard to see why their clients include HBO, Atlantic Records, Warner Bros. Records, Sony, Pepsi Co., MTV, and Microsoft.
Website:
http://www.idlabsmusic.com/#main
Email:
Phone Number: 
412-782-5227
Location:
363 Butler St, Pittsburgh, PA 15223
Lil' Drummerboy Recordings
Samori Coles, former financial analyst turned music producer, started Lil' Drummaboy Recordings with just 2 cassette decks (Millenials, check Google) and a Casio keyboard. 

Two decades later, he has perfected his digital audio recording skills by recording, producing, training, and guiding artists, producers, musicians, audio engineers, and music entrepreneurs across the world. 

They have an online booking calendar that allows artists to schedule sessions, dates, the number of hours, and even pay easily. You can also buy a beat or attend a music school and/or purchase a recording e-studio gift card.
Services  
Mastering
Mixing
Audio engineering school
Music production
Music business school
Audiobooks
Podcasts
If your educational program or business needs do not align with their several months-long music courses, Samori has another solution. Their on-demand courses and consultations are for students who want to learn about Digital Workstations (DAWs) or specific techniques on a continuous or one-time basis.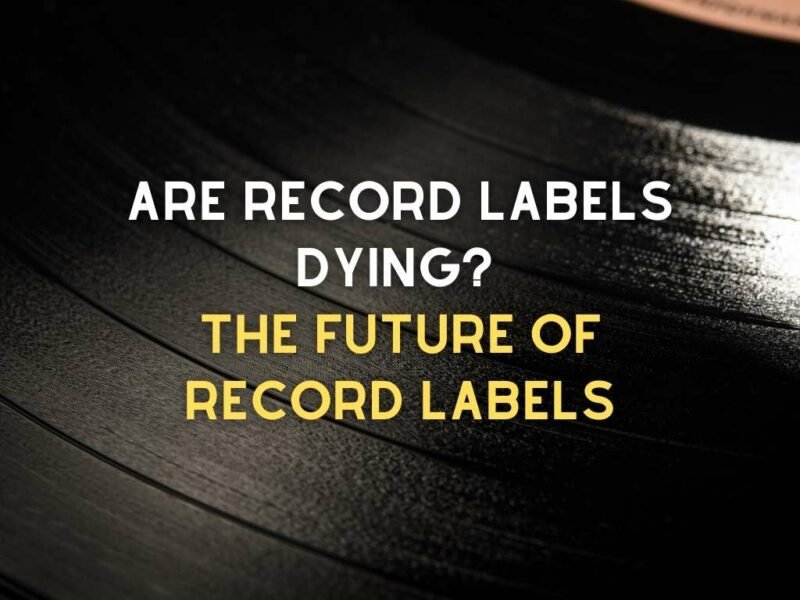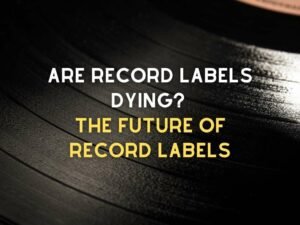 You Should Read This Next!
Recording Studio Rates
| | | |
| --- | --- | --- |
| Hourly Studio Rate(incl. mixing & mastering; 2-hr min) | $60 | Full-Service (includes Recording, Editing, Mixing, and Mastering). Professional Audio Engineer is included. Client provides their own + instrumentals/beats.2 hours will typically yield one (1) finished song. |
| Mixing Only(Client provides stems) | $95/Song | Mixing only professional Audio Engineer Included. This rate DOES NOT apply to hourly, full-service clients. Mixing and mastering are included in our full-service rate. Up to 3 revisions. |
| Mastering Only(Client provides stems) | $40/Song | Mastering only. Professional Audio Engineer Included. This rate DOES NOT apply to hourly, full-service clients. Mixing and mastering are included in our full-service rate. Up to 3 revisions. |
| Audio Books(Recording and Editing) | $75/hr | Audiobook recording and/or editing.Professional Audio Engineer Included. This rate DOES NOT include markup. Add $10/hr for markup. Contact them to book your audiobook session. |
| Podcasts(Recording and Editing) | $65/hr | Podcast recording and editing.Professional Audio Engineer Included. DOES NOT include any type of videography or video editing. Audio only. Contact them to book your podcast session. |
| Online mixing & Mastering | $95 | Turnaround time is 2-3 days for most mixes that have less than 8 stems. |
| 9-16 Track Stems  | $40 | –  |
| 17-24 Track Stems | $75 | – |
| 25-32 Track Stems | $115 | – |
| 33+ Stems | $180 | – |
| Joshua Legions bookings | $60 | – Requires a 2-hour booking minimum.- 10 hours can be purchased for $450! (You don't have to use it all of the time at once. You can spread it out over multiple sessions).  |
Website:
Email:
NA
Phone Number 
+1 (215) 574-1400
Location:
818 South Street, Philadelphia, PA 19147
Rotation Records
Conceived in 2010 by the duo of Joe Staiber & Tom Jensen, Rotation Records provides production, songwriting, stage, videos, live streaming, podcasts, and content creation services.
The complex has a spacious lounge to relax in while spitting bars in their twin state-of-the-art studio that offers you full-band recording, mixing, and an overall professional recording experience. 
For a studio that has been featured on 6ABC, NBC10, Fox 29, The Times Herald, and The Philadelphia Enquirer, it's no surprise they have another division, Rotation Productions, that's raising the bar in so many aspects. 
Services offered
Simultaneous automatic live streaming to platforms
TV/ Online show production
Live performance streaming and pre-recorded content service
Podcast, interviews, studio services
Live stream of studio sessions
Full live show production
Full online show production using all their rooms, multi-camera, screen sharing, and remote interviews
When booking a session, you have to visit their website to fill out a form and provide the following information: phone number, type of booking in the subject line, then wait for them to contact you. Voila! 
You Should Read This Next!
Here's what one client said about their services "Awesome place to do any recordings. The ownership and staff create a very positive and fun place to do your work […]." If you're in Philly and looking for a place to record, this is a place to check out. 
Website:
https://www.rotation-records.com/
Email:
Phone Number: 
484-231-8202
Location:
204 Dekalb Street, Norristown, PA 19401
Forge Recording
If you want to record music in a hub that has 16 studios, 16K square feet of space, and has worked with musicians and businesses for the past 40 years, then Forge Studios is your plug.

The studio is managed by producer/engineer/musician Ron DiSilvestro, and they provide audio and video recording, band rehearsals, and live events. 

You can purchase a gift certificate which can be used to access any of their product or service including studio time, audio or video transfers, lessons, CD, and DVD duplication. 
To book a session, you need to pony out a 50% refundable deposit, which will be returned if you cancel 48 hours before your session time. But if your deposit is not received within that period, your time will be forfeited.
Experienced freelance producers or engineers can also use Forge's facility to record their sessions, some of the services offered are listed below.
Walters-Storyk Design Group facility
Custom API 1608 console
Vintage microphone collection including 5 Neumann U-87s
Baldwin grand piano & Hammond B3 with Leslie speaker and
Genelec 1038A tri-amped studio monitors
They accept cash, money order, Visa/Mastercard, and checks (there's a $35 fee for dud checks). Their studio policy has a comprehensive list of hacks to prevent headaches along the line, try to read it. 
Forge Studio Rates
| | | | |
| --- | --- | --- | --- |
| Studio A | $50 | per hour | |
| | $400 | up to 4.5 hours | per half-day |
| | $800 | up to 9.5 hours | per full day |
| | $1,200 | Lockout (restricts others from using the studio for the entire day.) | per day |
| The Academy Studio | $60 | per hour | Includes the engineer for tracking of vocals and solo instruments, editing, mixing, mastering, and transfers. |
| The Podcast Studio | $60 | per hour | with an audio engineer |
| Mixing and Mastering | Priced per project | Send an email to discuss your tracks. | |
| EP Package | $1,800 | half-day | Studio sessions & 100 CDs in eco-sleeves. |
| Album Package | $5,000 | half-day | studio sessions & 1,000 color market-ready replicated CDs in 4-panel digipaks |
Website:
https://www.forgerecording.com/
Email:
Phone Number 
(917) 341-4819
Location:
100 Mill Rd, Oreland, PA 19075
The Boom Room
Located in the soul of the culturally diverse Fishtown section of Philadelphia, Pennsylvania, PA. the Boom Room is managed by drummer and music producer Gary Dann. It's a recording studio that offers many other auxiliary services including a multi-camera live video studio and band rehearsal room. 

You can book a session by using an availability calendar on their website; after that, a member of their team will get back to you within 24 hours with a confirmation or rejection email.

Studio time is 10:00 to 13:00, 7 days a week. A minimum of 2 hours is required for all bookings. Once your appointment is greenlighted, you have to pay a non-refundable fee of $60 that is credited towards your first appointment hour. 

Go with a Mac storage device to receive copies of stems, and pro-tools sessions.

You will be charged about 3% for payments made through Paypal or credit card due to their processing fees. 

Recording Rates
| | |
| --- | --- |
| $60/hour | Recording, engineering, mixing, and mastering services. Includes the use of the entire studio, live room, control room, vocal booth, all of their gear, and a skilled engineer to run your session.  |
| $50/hour | 10-hour block of prepaid recording time, which can be divided into 4 separate sessions. |
| $60/hour  | If mixing, mastering, and post-production are not completed during your appointment time.  |
Website:
https://www.boomroomstudios.com/
Email:
Location:
1300 N Front St, Philadelphia PA, 19122
Repercussion Studios
Located in a warehouse in the Northern Liberties district of Philadelphia, Repercussion Studios kicked off in 2010 and specializes in recording, mixing, and mastering. 
To book a session/studio time in this studio, you need to pay a non-refundable 50% deposit either via a credit or debit card, Venmo, or Cashapp. 

If you want your music mixed remotely by one of their engineers, it has to be sent to them via email. Note, however, that it will take about two to five days to complete.

Their hourly rate includes services like mixing, tracking, mastering, and other jobs within the studio time. You have 48 hours prior to your allotted time to reschedule a session, and it can only be done once.

Take your external storage device as they don't offer CDs for final mixes or duplication
Studio Rates
| | | |
| --- | --- | --- |
| Hourly rate | | |
| $45-60 | Per hour | Minimum: 3 hours |
| Studio Time Banks | | |
| $550 | 10 Hour Bank | Master Engineer |
| $500 | 10 Hour Bank | Engineer |
| Mixing rates | | |
| $200-$300 | Full Multitrack Mix w/ Master 2 revisions | (Prices vary based on track count) |
| $100 | Vocal and 2track Mix w/ Master; 1 revision | |
| $40 | Master w/ 1 revision | |
Website:
https://www.repercussionstudios.com/
Email:
Phone Number 
(267) 331-3384
Location:
2424 Coral St Philadelphia, PA 19125
Milkyboy, The Studio
Co-owned by Tommy Joyner, and Jamie Lokoff, Milkboy has been around since the golden era of 1994 recording rough-and-tumble /hip-hop music in North Philly. 

Tommy, one of the co-owners has played drums with the group the Digable Planets, and also supervised recordings by Meek Mill, Miley Cyrus, James Taylor, and a few others. 

They have four studios (A, B, C, and G) equipped with all sorts of gears, which are many to mention here, for you to choose from to record your next hit track. 

Recording sessions are by appointment only, and there's a deposit to pay once they find a slot for you. For rates and pricing, you have to call them so they can "figure out the logistics and pricing for your project."

You can book a session at the studio any time of the day, Mondays to Fridays; weekend bookings are by special arrangement.  
Website:
https://www.milkboythestudio.com/
Email:
Phone Number: 
(215) 629-5557
Location:
421 N 7th Street,  3rd Floor, Philadelphia, PA 19123.
Sounds Like Soma
Sounds like Soma is a recording studio that also offers services in mixing and mastering, band rehearsals, podcasts, voiceovers, and audiobooks.

They have some lovely samples you can listen to on their website before you make a decision; you should check those songs out.

They have three different well-equipped studios (A, B, and C) with different rates, but you've got to pony up some deposit before studio space can be reserved. 

If you decide to send your track over to the studio, kindly stick with these specs: 'WAV or AIFF' format, uncompressed stereo with a bit depth of at least 16-bit, and no pre-processing using limiting or normalizing. 

You can make payment via the major credit cards through a safe third party Square on their website. Once your job has been completed, it will be emailed back to you because this is 2022 and CDs are so 1990s. 
Website:
https://www.soundslikesoma.com/
Email:
Phone Number:
(856) 298-3095
Location:
1554 S Lambert St, Philadelphia, PA 19146
7 Tips For Choosing The Best Recording Studio In Pennsylvania
Here are 7 tips for choosing a good recording studio in Pennsylvania: 
1. Do your research: Look up studios online and read reviews to get an idea of what others think. You should also visit the studios in person to get a feel for the environment and see if it's a good fit for you. 
2. Ask about the equipment: Make sure to ask about the type of equipment the studio uses and whether it's compatible with your own equipment. 
3. Inquire about the engineer: A good engineer can make a big difference in the quality of your recordings, so be sure to ask about the engineer's experience and credentials. 
4. Consider the cost: Recording studios can vary greatly in price, so be sure to get quotes from several studios before making a decision. 
5. Ask about the turnaround time: Depending on your project, you may need your recordings back quickly or you may be able to wait a bit longer. Be sure to ask about the studio's turnaround time before booking them. 
6. Make sure the studio is insured: In case of any accidents, you'll want to make sure the studio is insured. 
7. Get everything in writing: Before you start recording, be sure to get a contract that outlines the terms of your agreement with the studio. This will help protect you in case of any disputes.
When it comes to choosing a recording studio, there are a few things you should keep in mind. Do your research, ask about the equipment and engineer, consider the cost, and get everything in writing. With these tips in mind, you'll be sure to find a great studio in Pennsylvania that meets your needs.
Don't Forget Your Recording Session Essentials…
1. Game Plan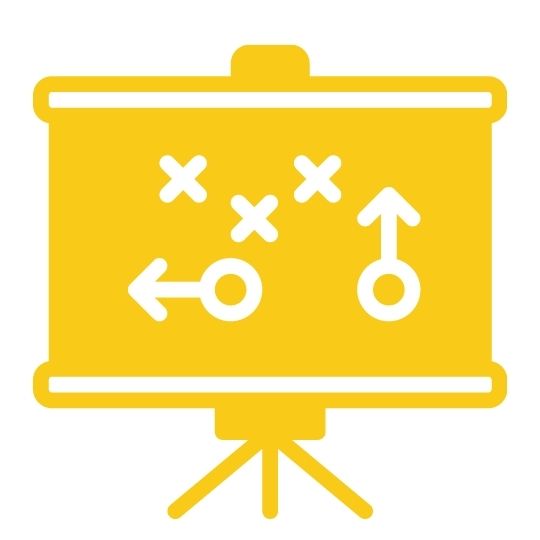 You should go in there with a plan of what you want to achieve. This will make it easier on both you and the engineer, and will help keep things moving along.
2. External Hard Drive
Sale
SAMSUNG SSD T7 Portable External Solid State Drive 1TB, Up to 1050MB/s, USB 3.2 Gen 2, Reliable...
PORTABLE STORAGE: The light, pocket-sized Portable SSD T7 delivers fast speeds with easy and reliable data storage for transferring large files, including...
TRANSFER IN A FLASH: Transfer massive files within seconds with the incredible speed of USB 3.2 Gen 2; Embedded PCIe NVMe technology delivers blazing fast...
BUILT STRONG AND SECURE: Unlike HDDs, the Portable SSD T7 has no moving parts so it's more resistant to shock; Plus, its solid aluminum unibody...
RELIABLE THERMAL SOLUTION: The T7's advanced thermal solution uses the Dynamic Thermal Guard to withstand and control heat, so the portable SSD stays at...
SLEEK AND COMPACT: Roughly the size of a credit card and only weighing 2 oz, the T7 fits comfortably in the palm of your hand and is light enough to take...
Get yourself an external hard drive. This way, you can take your sessions home with you and have a backup in case something goes wrong.
3. Powerbank
Sale
BLJIB Portable Charger 32000mAh, 22.5W QC 3.0 PD 20W Smart LED Display Fast Charging Built in Cables...
Battery Pack with LED Display: 32000mAh Li-polymer can 8 charges for typical iPhone, 6 charges for Samsung Galaxy, 3 charges for iPad Mini, perfect for a...
Portable Charger with Built in Cables: The integrated cables with grooves are convenient for storage, more than 10,000 bending tests prove its durability,...
PD 20W Quick Recharging: Micro input, iOS input, Type-C (PD 20W) input & output support bidirectional quick speed charge for most mainstream devices...
Power Bank Fast Charging: 2 USB-A QC 22.5W output and 1 Type-C PD 20W output, which only takes 30 mins to charge for iPhone 12 up to 50% and 40 mins to...
Comfortable and Safe Design: The Ergonomic design fits comfortably and stylish in your palm; besides, the rechargeable power bank is equipped with multiple...
You never know when you're going to need a power bank. It's always better to be safe than sorry!
4. Snacks and drinks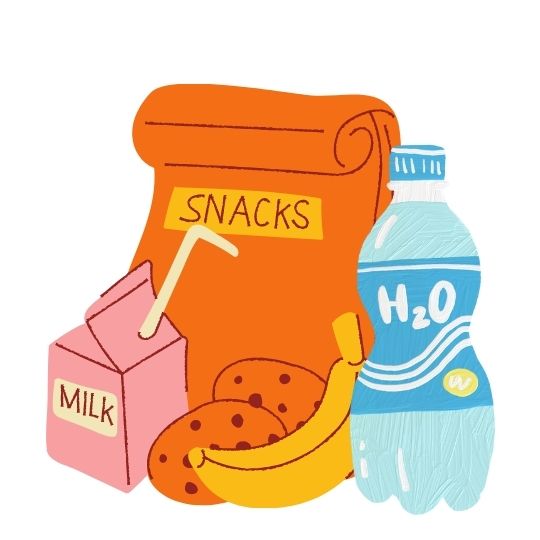 Stay hydrated and fueled up so you can perform at your best.
Is your business featured on our Top-Rated List? Awesome! Promote this page on your site or blog! Just copy and paste the HTML below to embed this badge!
<a href="https://industryhackerz.com/10-best-recording-studios-in-pennsylvania/" ><img src="https://industryhackerz.com/wp-content/uploads/2022/05/badge-4.png" alt="Industry Hackerz Top-Rated Business"></a>