If you are looking to capture your musical creations in a truly professional setting, then you need to check out the 10 best recording studios in Oklahoma.
These top-notch facilities boast some of the best equipment and most experienced engineers in the state, ensuring that your music will sound its absolute best when it is brought to life by these masters of their craft.
Whether you are a novice or an experienced musician, there is no better place to record your songs than one of these top 10 studios.
So if you're ready to fully harness your talent and take on the music world, be sure to put one of these elite studios at the top of your list.
These Are The Top 10 Recording Studios in Oklahoma
Veux Studios
VEUX studios' goal is to make your dream a reality. From the name to all of your experience, every aspect of VEUX studios is organized to deliver you a professional recording studio experience. 
They understand the thorough work that goes into the crafting of music. From formulating the lyrics to selecting the right parts and melodies. 
They help to promote songs and get recorders' exposure.
28 5 Star Reviews for delighted customers. VEUX Studios certainly leave a positive impression on their clients
James Conner, the owner, is a producer and helps with producing new artists' music for a wide audience. 
Website: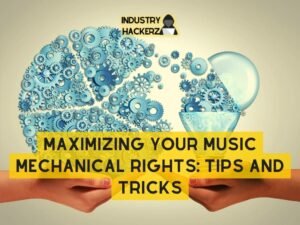 You Should Read This Next!
Location:
6729 Well Oak Cir, Oklahoma City, OK 73127
---
Castle Row Studios 
Situated just a few minutes from the heart of Downtown Oklahoma City
This 10,600-square-foot facility offers three recording studios, a live performance venue, and many multi-purpose production rooms.
Castle Row Studios is the only venue in the greater Downtown Oklahoma City area that features an SSL9000J console and one of the most impressive television production rooms in America, known as Studio A at Castle Row.
This sound system and this audio system together combine to make one of our top audio and visual specialty rooms in the area.
They boast a 4.5 review from over 95 pleased and satisfied clients. 
Website: 
https://www.castlerowstudios.com/
Location: 
2908 Epperly Dr, Del City, OK 73115
---
---
Downtown Music Box LLC
As a Music Box Member, you get 24/7/365 access to their online platform.
The studios are all climate-controlled.
They feature state-of-the-art security doors and cameras, so your equipment will always be safe.
They have an entire service music store open Monday through Saturday from 4-8 PM and 12-5 PM.
They purchase and sell new and used musical instruments and equipment. 
Boasting a 4.6-star review on Google Business. Many of the clients are extremely satisfied with the professionality and the atmosphere. 
They have an outdoor stage which is located on their 1.5-acre lot, that can be utilized for your next public show or private event.
Website: 
Location: 
535 N Ann Arbor Ave # 1, Oklahoma City, OK 73127
---
Get Technical Productions
Equipped with a quiet live room and a separate control room, our engineers use high-grade equipment and software to integrate and mix your music in real-time.
Prominent clients include Lil Xan, Muss Fortune, NoHezzo, D'Nairo, Last Light (AU), Giraffe Massacre, Vilano, Aim High, Lil Tytan, O2 Worldwide, Yung Savage, Two Sides Of Me, and Isolate Peaks
Offers a wide array of instruments DW Design Series 5-Piece Drum Kit, Zildjian Custom Cymbal Pack, Fender Rhodes, and Pearl Eliminator Redline Double Bass Pedal
Boasts a 4.9-star review on Google Business
Their engineers use state-of-the-art technology to mix your music using our innovative live room.
Website: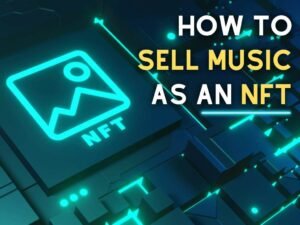 You Should Read This Next!
https://gettechnicalproductions.com/
Location: 
701 NW 46th St, Oklahoma City, OK 73118
---
LionsRoad Studios

They have been in business since 2004, assisting Tulsa's homeowners with first-rate audio, lighting, and home entertainment products.
Can produce an individual, a demo, a music video, or an entire production campaign, a production.
They specialize in delivering premium music and video production services for big or small occasions.
Here are some of the local audio that we offer for their clients: Crown XTi power amplifiers, JBL PRX Series Powered Main Speakers, Graphic equalizers, LED Concert Lighting, Moving Heads, Lasers, Shure SM57 instrument mics, Fog Machines, Special FX
They boast a 4.8-star review on Google business from over 40+ satisfied clients. 
Website: 
https://www.lionsroad.com/tulsa-recording-studio/
Location: 
4629 W 41st St, Tulsa, OK 74107
---
Black Box Studio
Song Arranging: It's about shaping your song with arrangement and production.
Mixing mastering: You can enhance your performance by achieving proper coordination and mastery of your trade secrets.
They offer post-production services in editing, scoring, audiobooks, jingles, voice-over production, and podcast episodes. 
They have produced for the likes of Arthur Thompson (Recording Artist, Drummer), Olivia Duhon (Jazz Vocalist), Sean Ward (Singer/Songwriter), Kelly Morrison (Singer/Songwriter), Jim Stovall (President, Narrative TV Network), Michael Ray Little (Singer/Songwriter), Camile & Haley (Sister Duo)
They have 26 5-star reviews on Google Business, thus making them one of the most famous recording studios in Oklahoma
Website: 
https://www.blackboxstudio.org/
Location: 
305 N Magnolia Ave, Broken Arrow, OK 74012
FYU-CHUR Recording Studio
FYU-CHUR (future) is the driving force behind the ideals and sounds you hear on this website. 
Famous credited artists include Joe Budden, The Game, Kevin Gates, Raphael Saadiq, Charlie Boi, Cory Gunz, QuinNFN, King Los, Yung Lao.
FYU-CHUR has worked hard for decades to become a famous artist and produce other musical artists popular as well.
Popular remixes include Beyonce feat Nicki Minaj – Build a Nation (prod by FYU-CHUR) (remix), New Missy Elliott ft Busta Rhymes, and Drake – I.F.F.O (prod. by FYU-CHUR) (over remix)
With a 4.9-star review from 65 clients, you can rest assured that you will get the best service. 
Website: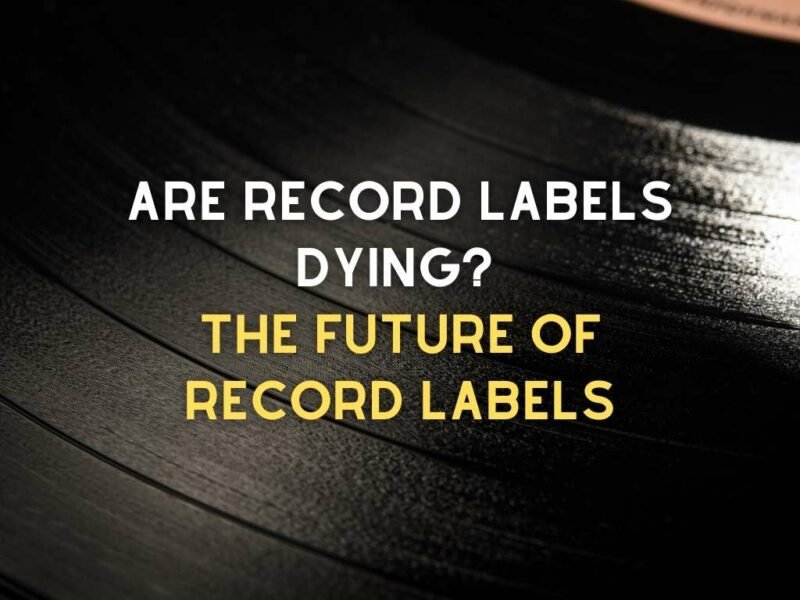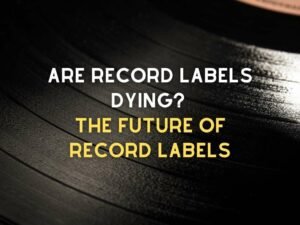 You Should Read This Next!
Location: 
1625 SW McKinley Ave, Lawton, OK 73501
---
The Church Studio
The mission of The Church Studio Foundation is to support the understanding, appreciation, and advancement of music.
Artists they have produced are Kansas, Dwight Twilley Band, The Gap Band, Wilie Nelson, JJ Cale, and Tom Petty. 
Recent projects are Tommy Emmanuel, Kenny Loggins, and Bill Champlin. 
The fantastic historical recording studio where the history of musical pioneers, including Leon Russel, is stored. 
They have over 50+ positive reviews on Google Business. Many of the clients appreciate the historical aspects. 
They offer a membership program for their clients that offers many rewards and bonuses, such as t-shirts, private tours, and more
Website: 
Location: 
304 S Trenton Ave, Tulsa, OK 74120
---
University of Central Oklahoma Jazz Lab
Hideaway Jazz Lab imitates Jazz Reception Clubs in New Orleans, a world-class entertainment venue. 
Hideaway Pizzas provide food and feature a jazz band for visitors to listen to accommodate guests.
A state-of-the-art professional recording studio merges education with high-tech audio and video editing, mixing, mastering, and duplication of commercial audio products.
They have recently completed a major retrofit of our lab to provide students and limited commercial clients with some of the finest hardware and software around Oklahoma.
Jazz coupled with pizza, what more can a person else want? 
They have a 4.7-star review on Google Business, with over 30+ positive reviews. 
Website: 
Location: 
100 E 5th St, Edmond, OK 73034
---
Inter-City Violin Studios
Herbert and Peggy Bagwell founded Inter-City Violin in 1954 in a small room behind their home.
Their main goal was to make high-quality instruments available to any parent who wanted to rent one, something they could use as an opportunity to achieve their goals.
The Bagwells devoted their entire lives to the study, teaching, and performing orchestral string instruments, organizing numerous recitals, concerts, and workshops across Georgia.
They consider music an intelligent domain equal to mathematics and science that fosters character, reasoning, and imagination.
On Google Business, they have a 4.8-star review with over 60+ positive reviews from ver happy clients.
Website: 
You Should Read This Next!
https://intercityviolinstudios.com/
Location:
1401 NW 30th St, Oklahoma City, OK 73118
Tips For Choosing A Recording Studio In Oklahoma
Choosing a recording studio can be a daunting task, especially if you're not sure what to look for. However, with a little research, you can find the perfect studio for your needs.
Here are some tips for choosing the best recording studio in Oklahoma:
Decide what type of music you want to record. Are you looking to record an album, EP, or single? This will help narrow down your options.

Consider your budget. How much are you willing to spend on recording time? Keep in mind that some studios charge by the hour, while others have day rates.

Research the studios in your area. Once you know what you're looking for, start your search by finding studios in your city or state.

Read reviews and check out portfolios. Once you've narrowed down your options, take some time to read online reviews and check out each studio's portfolio. This will give you a good idea of their work and whether they're a good fit for you.

Ask about amenities and services. What does each studio offer in terms of amenities and services? Some studios offer add-ons like on-site childcare, laundry service, and transportation to and from the airport.
Don't Forget Your Recording Session Essentials…
1. Game Plan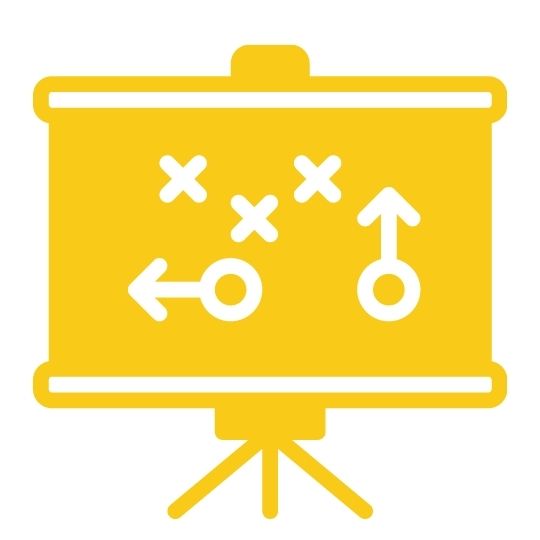 You should go in there with a plan of what you want to achieve. This will make it easier on both you and the engineer, and will help keep things moving along.
2. External Hard Drive
Sale
SAMSUNG SSD T7 Portable External Solid State Drive 1TB, Up to 1050MB/s, USB 3.2 Gen 2, Reliable...
PORTABLE STORAGE: The light, pocket-sized Portable SSD T7 delivers fast speeds with easy and reliable data storage for transferring large files, including...
TRANSFER IN A FLASH: Transfer massive files within seconds with the incredible speed of USB 3.2 Gen 2; Embedded PCIe NVMe technology delivers blazing fast...
BUILT STRONG AND SECURE: Unlike HDDs, the Portable SSD T7 has no moving parts so it's more resistant to shock; Plus, its solid aluminum unibody...
RELIABLE THERMAL SOLUTION: The T7's advanced thermal solution uses the Dynamic Thermal Guard to withstand and control heat, so the portable SSD stays at...
SLEEK AND COMPACT: Roughly the size of a credit card and only weighing 2 oz, the T7 fits comfortably in the palm of your hand and is light enough to take...
Get yourself an external hard drive. This way, you can take your sessions home with you and have a backup in case something goes wrong.
3. Powerbank
Sale
BLJIB Portable Charger 32000mAh, 22.5W QC 3.0 PD 20W Smart LED Display Fast Charging Built in Cables...
Battery Pack with LED Display: 32000mAh Li-polymer can 8 charges for typical iPhone, 6 charges for Samsung Galaxy, 3 charges for iPad Mini, perfect for a...
Portable Charger with Built in Cables: The integrated cables with grooves are convenient for storage, more than 10,000 bending tests prove its durability,...
PD 20W Quick Recharging: Micro input, iOS input, Type-C (PD 20W) input & output support bidirectional quick speed charge for most mainstream devices...
Power Bank Fast Charging: 2 USB-A QC 22.5W output and 1 Type-C PD 20W output, which only takes 30 mins to charge for iPhone 12 up to 50% and 40 mins to...
Comfortable and Safe Design: The Ergonomic design fits comfortably and stylish in your palm; besides, the rechargeable power bank is equipped with multiple...
You never know when you're going to need a power bank. It's always better to be safe than sorry!
4. Snacks and drinks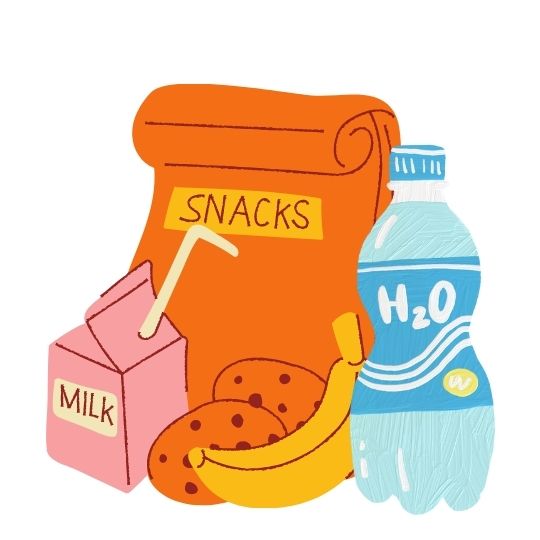 Stay hydrated and fueled up so you can perform at your best.
Is your business featured on our Top-Rated List? Awesome! Promote this page on your site or blog! Just copy and paste the HTML below to embed this badge!
<a href="https://industryhackerz.com/10-best-recording-studios-in-oklahoma/" ><img src="https://industryhackerz.com/wp-content/uploads/2022/05/badge-4.png" alt="Industry Hackerz Top-Rated Business"></a>