If you are looking for a recording studio in New Hampshire, we've got you covered. This post features a list of the 10 best recording studios in the state.
From big-budget studios to small, independent operations, there is a studio to suit every budget and need. Whether you are looking to record your first demo or your next album, these studios will help you get the job done right.
So check out our list and find the perfect studio for your next project.
These Are The Top 10 Music Studios in New Hampshire:
Infinite Recording Studios
Infinite Recording Studios help explore musical possibilities in various styles, genres and languages.
They are an ally of producers, engineers and project coordinators who all have the same goal: creating superb recordings and beats that reflect YOU, as an artist.
Having 54 reviews, Infinite Recording Studio has been rated a solid 5 star on Google Business with great feedback. Whether you are a newbie or more experienced, Infinite Recording Studio has the right package and environment for you.
Website:
https://infiniterecording.com/
You Should Read This Next!
Email:
Location:
236 Ash Street Reading, MA 01867, United States.
Services:
Recording
Production
Mixing
Mastering
Podcasting
Custom songs
Vocal Tracking
Artists Promotion
Audiobooks
Visit their website to book a recording session and enquire about the rates of their services.
Red 13 Studios
Red13 Studio is a New England Premiere equipped with world-class facilities that enhance music recording and production. Artists are also provided with the service of development and promotion.
Some of the artists that have used the services of Red 13 Studios are Jenny Teator, Diviners, Shallow Side, Mass of Man, Big Havi, Artbeatz, Godsmack and many others.
With a total of 14 reviews, Red 13 Studio has been rated 5.0 stars. The reviewers on Google Business all had positive remarks to give. Many of them make special reference to one of the engineers at the Red 13 Studios, named Dom Alaimo. According to them, he puts all his heart into mixes and his creativity speaks in his productions.
Website:
Email:
Location:
1620 Concord Street, Framingham, MA 01701, United States.
Services & Rates:
Recording
Mixing
Live Events
Photography
Video Production
Artists Management
Release Planning and Distribution
Digital Marketing
Eidolon Recording Studios
Eidolon Recordings and Mastering Studios have a very efficient workflow that aids their services in recording and mastering; the whole process of music production including artists promotion.
A sum of 91 reviews has been made on Google Business, with 5 stars rating which all attest to the efficiency of the studio's services.
Website:
https://www.eidolonrecords.com/
Email:
Location:
137 Grove Street, Waltham, MA 02453, United States.
Contact them through their email to enquire about their rate.
Ugly Duck Studios
The Ugly Duck Studio offers both audio recording and video production services.
Having worked with many different global brands and amazing artists, some of which include Sony, Amazon studios, Google, Netflix, Samsung, Disney, Hyundai, and so many more. Ugly Duck Studio has 72 great reviews on Google Business and is rated 5 stars.
Website:
https://www.uglyduckstudios.com/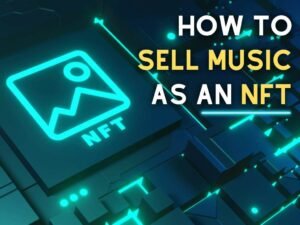 You Should Read This Next!
Email:
Location:
155 N Beacon Street, Brighton, MA 02135, United States.
Services:
Remote Audio Recording
ADR
Casting
Mixing
Audio Post Production
Original Music Score
Music Licensing
Sound Design
Music Production
Foley Recording
Request for their rate through their website or email.
Cyber Sound Recording Studios
Cyber Sound Recording Studios was founded in 1994 by Perry Geyer.
Cyber sound gives artists the creative edge their music deserves. The brand offers services ranging from sound recording, and voiceovers to audiobooks and podcast production.
The Studio has collaborated with several reputable record labels including Warner Music Group, Virgin Records, Sony Music Entertainment, Island Records, and Atlantic.
With over 135 reviews on Google My Business and a 4.8-star rating, clients' reviews suggest that the staff are very friendly and easy to work with. They have all the equipment you would need and they pay attention to the very small details, offering to satisfy their clients in every way all through their time in the studio.
Website:
Email:
Location:
349 Newbury Street Suite 201 Boston, MA 02115, United States.
Services:
Audiobook Production
Music Production
Sonic Branding
Cyber Stories
Podcasting
ADR
Remote Recording
Mixing
Mastering
Virtual Mixing
Sound Design
Voiceover Casting
Music Supervision
Phoenix Down Recording
Established in 2012, in the Somerville area, Phoenix Down Recording features a live room, control rooms, an isolation room and isolation booths.
The brand, with the aid of professional sound engineers, offers full-service recording.
Phoenix Down Studio has a total of 118 reviews on Google Business and has been rated 4.8 stars. The reviews sure attest to the quality of services being rendered by the brand.
Website:
https://phxdown.simplybook.me/v2/
Email:
Location:
228 Lowell St, Somerville, US, 02144
Services:
Xplicit Studios
The brand offers Studio Sessions, Mixing, Mastering, Merchandising, Music Instrumentals, Photography, Videography and Podcasts services.
Xplicit Studio has been rated 5 stars with a total of 34 positive reviews on Google My Business.
Email: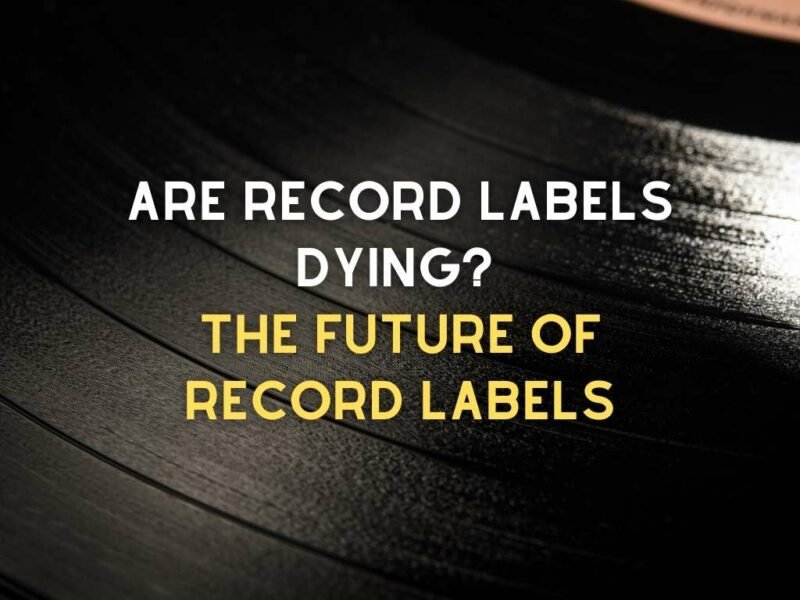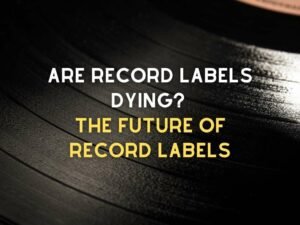 You Should Read This Next!
Website:
https://web.facebook.com/XplicitStudios603
Location:
159 S Main St, Manchester, NH 03102, United States.
Services:
Mixing
Mastering
Merchandising
Music Instrumentals
Photography
Videography
Podcasting
Artist Management
NH Tunes
The brand offers musical and vocal lessons, recording sessions and music production.
NH Tunes has a total of 41 reviews and has been rated 4.9-stars by reviewers on Google My Business.
Website:
Email:
Location:
250 Commercial St, Suite 2017 Manchester, NH 03101
Services:
Voice Lesson
Music Production Lesson
Instrument Lessons
Online Guitar Lesson
Music Production
Recording
Instrument Rental
Studio Space Rental
Rehearsal Rooms
Alpha Omega Music Studios
The brand is a full service that offers varying services to both novices and professionals. These services consist of vocal and musical lessons, professional recording and production services. Music enthusiasts, artists and bands could always hop on these. Alpha Omega Music Studios helps musicians reach their full potential.
4.8 stars have been given to Alpha Omega Music Studios with 427 positive reviews on Signpost.
Website:
Email:
Location:
90 Main Street, Ste 2, North Reading, MA, USA 01846
Services:
Vocal Tracking
Recording
Digital Editing
Mixing
Revelry Studios
Established in 2017 by Matt Blanchette, Tyler Ayers, and Kyle Normandin.
Revelry Studio is a full-service recording studio that aids the production of music by offering mixing, tracking and mastering services. The brand also offers video production services.
With 19 positive reviews on Google Business, Revelry Studio has been rated 5 stars.
Website:
https://www.revelrystudios.com/
Email:
Location:
21 W Auburn Street, Manchester, NH, US 03101
Services:
Mixing
Mastering
Tracking
Production
Music Video Production
Commercials
BTS
Concert Live Streaming
In-Studio Line Streaming
Event Recaps
| | |
| --- | --- |
| Services | Rate |
| Editing | $70/hr (2hrs minimum) |
| Mastering | $40 per song |
| Mixing | $200 per song |
| Engineering and Production | $70/hr (3hrs minimum) |
| Engineering and Production | $300 (half-day/5hrs) |
| Engineering/Production/ Post Production | $500 (full day/10 hrs) |