If you're looking for the best recording studios in Maryland, look no further! In this post, we share the 10 best studios in the state. These studios have been selected based on a number of factors, including location, amenities, and reputation.
Whether you're a local musician or a touring artist, these studios will provide everything you need to create professional-sounding recordings. So without further ado, here are the 10 best recording studios in Maryland.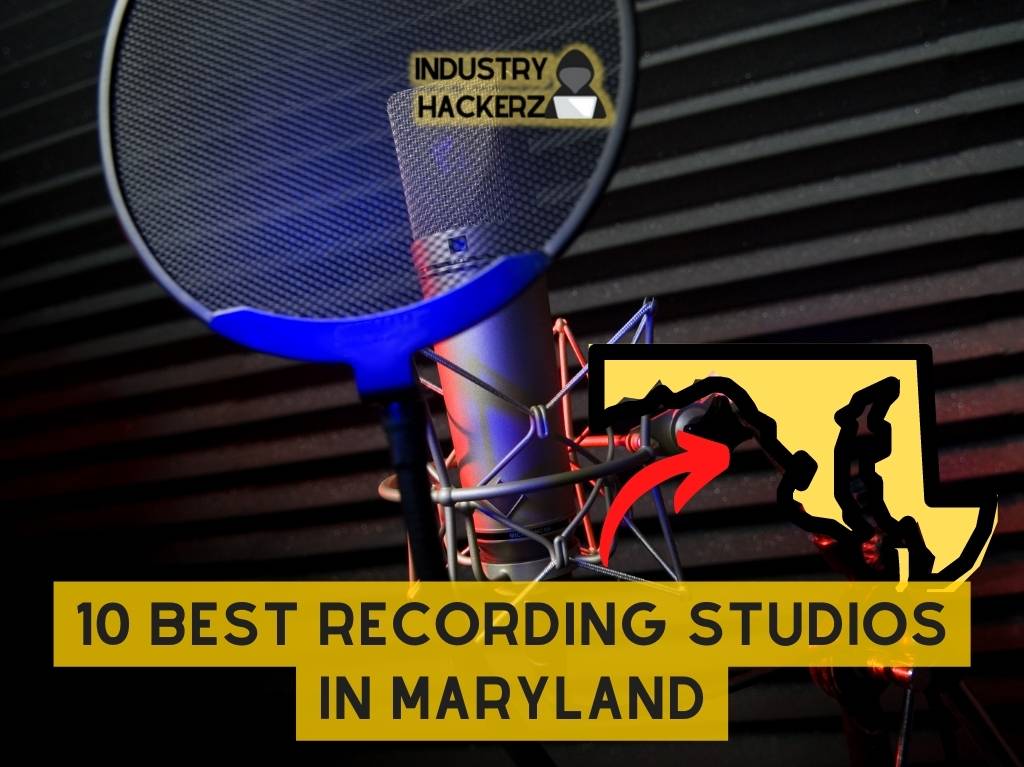 Mobtown Studios
Mobtown Studios is a creative, inspiring, state-of-the-art recording facility operated by seasoned professionals with over 30 years of collective music industry experience. The studio has private and shared recording rooms equipped with the highest quality analog and digital equipment for any project, from one-off demos to full-length albums.
With various acoustically isolated studios and spaces, top-of-the-line equipment, and experienced sound engineers, their rooms have hosted artists in all genres of music. These artists include Future Islands, Ice Cube, Julia Brown, Kishi Bashi, Lauren Ruth Ward, and many more. 
Led by co-owners Emily and Mat Leffler-Schulman, Mobtown studio has been one of the top mixers in the recording business since 2006. It has credits ranging from records such as Friends, Glacial Pace, Interscope, Joy Void, Merge, etc.
The studio boasts a 5-star Google rating, with the majority of reviewers recommending it to prospective musicians.
Website: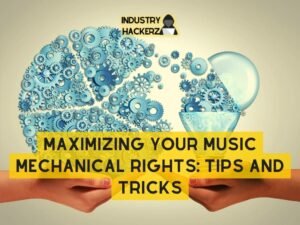 You Should Read This Next!
Email:
Location:
732 Deepdene Rd #16256, Baltimore, MD 21210, United States
Services and Costs:
| | |
| --- | --- |
| Services  | Costs  |
| Mixing  | $350/song |
| Mastering | $60/song – Single$50/Song – EP/LP |
Commodore Recording Studio
The Commodore is a modern studio that offers a spacious, comfortable environment for musicians to feel at home while recording.  Besides recording, the studio also offers audio restoration services along with analog media conversion to digital formats.
The studio is fully designed and fitted with top-flight equipment and has engineers who have worked with some of the biggest names in the music industry over many years. Some of these artists include David Sager, Linwood Taylor, Brooks Tegler, Anita Thomas, and Warren Wolf, among others.
The founder and manager of Commodore studio, Doug Benson, is an experienced recording engineer who has been in the music industry since 1992. He has an excellent ear for mixing, and clients can't get enough of him. You wouldn't too!
The studio's sound engineers combine high-end analog and modern equipment with unmatched techniques to capture pristine audio in any format. The other staff is also helpful and knowledgeable. You should consider Commodore Studios for your next project.
Website:
Email: 
Location:
204 E Main St, Thurmont, MD 21788, United States
Services and Costs:
Call the business for details.
Night Flight Studios Inc
Night Flight Studios Inc. is a recording studio in the heart of Hollywood. The studio has incomparable recording tools and a staff comprising world-class sound engineers and producers. They have tons of experience in an extensive range of genres, including but not limited to Pop, Rock, Jazz, and Country.
Night Flight Studios Inc. has for over 35 years been helping local and international artists record quality music. The brand boasts working with Amerie Gladys, Knight Lightshow, Drake, R. Kelly, Trey Songz, Chuck Brown, and many others.
It has an array of soundproof rooms and equipment, meeting all clientele's needs. Its high-quality recording microphones include Sony C800g, Neumann M149, Neumann U87, and Telefunken AK47. 
When you work with this studio, you are ensured excellent services, professionalism, and beautiful outcomes.
Website: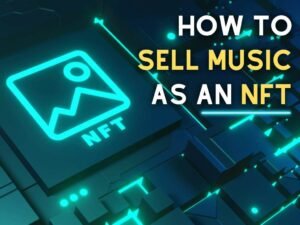 You Should Read This Next!
Email:
Location:
9537 Fort Foote Rd, Fort Washington, MD 20744, United States
Services and Costs:
Contact the studio for pricing details.
Omega Recording Studios
Omega Recording Studios is a high-end recording studio that features the latest technology and amenities, including a superior room and comfortable lounge areas. 
The staff at Omega are very professional and helpful during your recording session. As a result of this commitment to excellence, they've worked with an impressive list of artists, including Donna Summer, John Keltonic, Biz Markie, Dru Hill, Ludacris, and many others.
This award-winning studio offers various premier services that include recording, mixing, restoration, and more. The company's sound engineering team offers a comfortable and relaxed environment while working with you to achieve your artistic vision.
The studio was founded in 1968 in Kensington, Maryland, and later launched a school for applied arts and science specializing in teaching music. They provide training in Audio Engineering, Music Production, Live Sound, Post Production for Film & Television, and more!
Consider placing your project into their more than capable hands. They'll work magic to ensure you get a quality output.
Website:
Email:
Location:
12712 Rock Creek Mill Rd #14a, Rockville, MD 20852, United States
Services and Costs:
Not available on the website. Contact the business for more information.
FLYZONE Recording Studio
FLYZONE is a state-of-the-art recording studio established in 2013. 
The studio features high-quality soundproof rooms, custom-designed acoustical treatments, a live tracking room built for drums and dense instrumentation, and a Variax guitar suite with isolation booths designed to soften the harshness of electric guitars.
FLYZONE sound engineers and producers have experience in the music industry, so you know you are in good hands as an artist. Besides, most artists confess finding FLYZONE studio a comfortable environment where creativity thrives.
The brand offers other art services that include photography, videography, marketing, and event technology. These services ensure that they walk with you from recording audio, shooting videos, and organizing shows.
They also run a school, "FLYZONE University," where you can learn to record, mix, master, and produce music.
Website: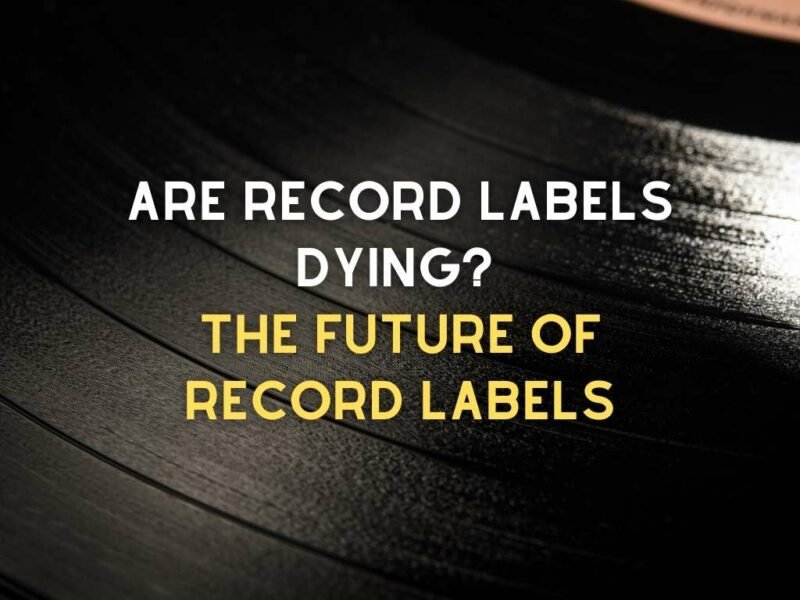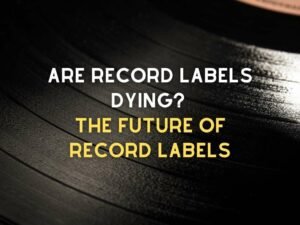 You Should Read This Next!
Email:
Location:
410 Jasper St, Baltimore, MD 21201, United States
Services and Costs:  
| | |
| --- | --- |
| Recording Session (Mix Included) | Costs |
| 2 Hours | $150 |
| 3 Hours | $200 |
| 4 Hours | $240 |
| 5 Hours | $275 |
| 10 Hours | $450 |
| Service  | Costs |
| --- | --- |
| Visual Production | $150 – 1 Hour$300 – 2 Hours$400 – 3 Hours$500 – 4 Hours |
| Photography  | $75 – 1 Hr with 100 pics$150 – 2 Hrs with 200 pics$225 – 3 Hrs with 300 pics$300 – 4 Hrs with 400 pics |
| Visual Studio Rental  | $100 – 2 Hrs$200 – 4 Hrs |
SongBuilder Studios
SongBuilder Studios is a one-of-a-kind recording studio that focuses on making the recording process easy and fun for music creators.
Stephen Antonelli established SongBuilder Studios to help artists create their music from the ground up, from scratch to tracks, to adding vocals or instrumentation, mastering, and more. 
The brand has had an excellent reputation among recording artists worldwide from the onset. It is known for its excellent customer service, top-notch sound quality, and talented engineers and producers.
SongBuilder Studios staff comprises producers, engineers, and musicians who spend countless hours making records. The Founder and the lead producer have a summation of 35 years' worth of experience. That, without a doubt, reflects in the masterpieces they make. 
Make a point of visiting this studio.
Website:
Email:
Location:
709 Frederick Rd #2b, Catonsville, MD 21228, United States
Services and Costs:  
| | |
| --- | --- |
| Service  | Costs |
| 2 Hours with an Engineer | $130 |
| 2 Hours with a Producer | $170 |
| Mixing  | $350 |
| Full Song Production | $1250 |
Dream 1st Studios
Dream 1st Studios is the perfect studio for a laid-back and comfortable recording experience. 
Located in Baltimore, United States, the studio specializes in independent music production and engineering.
This state-of-the-art facility features all the equipment and accommodations necessary to help artists make the best record yet. Dream 1st studios' exceptionalism doesn't end on equipment alone. The company has a team of experienced engineers and producers to help with recording, mixing music, mastering songs and albums, voiceovers, jingles, and more.
The brand's talent has attracted clients such as Dru Hill, Sisqo, 7uca, and many others. With its goal being to create a technically superior product that captures the emotion of live music in its rawest form, the brand's popularity continues to grow.
With a 4.9 Google rating, this studio is highly recommended to any upcoming artist or professional. It is a place where they put your dreams first.
Website:
You Should Read This Next!
Location:
2102 Mace St, Baltimore, MD 21218, United States 
Services and Costs:   
| | | |
| --- | --- | --- |
| Studio Time | Studio A | Studio C |
| 2 Hours  | $250 | $200 |
| 4  Hours | $420 | $380 |
| 8  Hours | $750 | $720 |
| Hourly Mixing (2hrs) | $200 | $130 |
| Analog Mixing (8 hrs) | $1000 | – |
| | |
| --- | --- |
| Service  | Costs  |
| Vocal Recording with Don Trunk (2hrs) | $300 |
| Mixing Session with Don Trunk (2hrs) | $300 |
| Custom Beat with Don Trunk (2hrs) | $300 |
| Hip Hop Mix/Master (4hrs) | $300 |
| RnB Mix/Master (6hrs) | $500 |
| Metadata Mastering (2hrs) | $250 |
Sound King Studio
Sound King Studio is a premium recording studio located in Silver Spring, United States, that combines professionalism and affordability. What's better, its services are top-notch irrespective of whether whoever is recording music is a budding or professional artist.
The studio has a reputation for producing high-quality recordings that translate to a better workflow. Its equipment and amenities are ahead of time to ensure artists record only masterpieces.
Sound King Studio gear list includes a fully automated 72 input mix desk, Digidesign pro tools HD, premium apogee digital audio converters, solid-state and tube microphone preamps, custom-built vocal recording booth surround sound 5.1 mixing capabilities.
Besides studio recording, the studio offers mixing/mastering, music production, mobile recording, and equipment rental services. They also provide music lessons to any interested person at an affordable fee.
Website:
Location:
11404 Newport Mill Rd, Silver Spring, MD 20901, United States
Services and Costs:  
| | |
| --- | --- |
| Studio Services | Costs per Hour |
| Basic Rate | $60 |
| 2 Hour Block | $50 |
| 4 Hour Block | $45 |
| 8 Hour Block | $40 |
| in-Studio Mastering | $20/song |
Note that: StudioServices entails recording, mixing, production, consultation, and equipment for rent.
Lion & Fox Recording Studios
Lion & Fox Recording Studios is a multidisciplinary recording studio in Washington, DC. The studio has a wide variety of high-end equipment and vintage gear that most professional artists find satisfying. Lion & Fox effectively caters to every artist's specific needs in their genre using a vast array of tools and techniques.
The company's sound engineers include Greg Hartman, Mike Caplan, Rob Buhrman, and Jim Fox. The engineers help artists, movie, and corporate median companies in recordings, transfers, restoration, voice-overs, mixing, mastering, and duplication.
Lion & Fox's comfortable, cozy, and creative atmosphere has been home to legendary artists such as Don Carlos And Gold 1983, Black Uhuru 1986 Brutal, Freddie McGregor 1984, and many more.
Website:
Email:
Location:
9517 Baltimore Ave, College Park, MD 20740, United States
Services and Costs:
Not available on their website. Contact them for pricing information.
Selfmade Entertainment Studio
The Selfmade Entertainment Studio is a recording studio located in Hillcrest Heights, United States. The brand has a reputation for helping budding artists easily create, record, mix and master their songs at an affordable price. And without a doubt, the number of repeat recording artists proves their great love for the studio's work.
Selfmade Entertainment studio owes its success to the top-of-the-line equipment, instruments, and talented team of sound engineers and producers. 
Its services include recording, mixing, and mastering for bands, solo artists, and other producers. What's more? Its production team has a strong background in photography and videography as an added benefit. 
Website:
selfmadeentstudio.business.site
Location:
5111 Silver Hill Rd, Hillcrest Heights, MD 20746, United States
Services and Costs:   
Contact the studio for rates.
7 Tips For Choosing The Best Recording Studio In Maryland
When it comes to choosing a recording studio, there are a few things you'll want to keep in mind. Here are seven tips to help you choose the best recording studio in Maryland:
1. Location is important. You'll want to choose a studio that's convenient for you, whether it's close to your home or close to your band's rehearsal space.
2. Make sure the studio has a good reputation. Ask around and see what other bands have said about their experience with the studio.
3. Find out what kind of equipment the studio has. You'll want to make sure the studio has high-quality equipment that will produce great-sounding recordings.
4. Ask about the engineer. The engineer is an important part of the recording process, so you'll want to make sure you're comfortable working with him or her.
5. Make sure the studio is comfortable. You'll be spending a lot of time in the studio, so you'll want to make sure it's a place where you feel comfortable and relaxed.
6. Get a tour of the studio. This will give you a chance to see the equipment and meet the staff before you commit to recording there.
7. Ask about the rates. You'll want to make sure you're getting a good deal on the studio time.
These are just a few things to keep in mind when choosing a recording studio in Maryland. If you follow these tips, you should be able to find a great studio that will meet your needs and provide you with a great recording experience.
Liked this post? Why not share it with a friend?
Don't Forget Your Recording Session Essentials…
1. Game Plan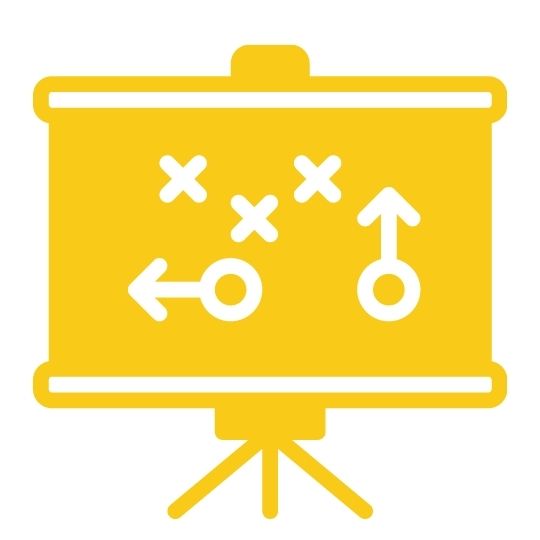 You should go in there with a plan of what you want to achieve. This will make it easier on both you and the engineer, and will help keep things moving along.
2. External Hard Drive
Sale
SAMSUNG SSD T7 Portable External Solid State Drive 1TB, Up to 1050MB/s, USB 3.2 Gen 2, Reliable...
PORTABLE STORAGE: The light, pocket-sized Portable SSD T7 delivers fast speeds with easy and reliable data storage for transferring large files, including...
TRANSFER IN A FLASH: Transfer massive files within seconds with the incredible speed of USB 3.2 Gen 2; Embedded PCIe NVMe technology delivers blazing fast...
BUILT STRONG AND SECURE: Unlike HDDs, the Portable SSD T7 has no moving parts so it's more resistant to shock; Plus, its solid aluminum unibody...
RELIABLE THERMAL SOLUTION: The T7's advanced thermal solution uses the Dynamic Thermal Guard to withstand and control heat, so the portable SSD stays at...
SLEEK AND COMPACT: Roughly the size of a credit card and only weighing 2 oz, the T7 fits comfortably in the palm of your hand and is light enough to take...
Get yourself an external hard drive. This way, you can take your sessions home with you and have a backup in case something goes wrong.
3. Powerbank
Sale
BLJIB Portable Charger 32000mAh, 22.5W QC 3.0 PD 20W Smart LED Display Fast Charging Built in Cables...
Battery Pack with LED Display: 32000mAh Li-polymer can 8 charges for typical iPhone, 6 charges for Samsung Galaxy, 3 charges for iPad Mini, perfect for a...
Portable Charger with Built in Cables: The integrated cables with grooves are convenient for storage, more than 10,000 bending tests prove its durability,...
PD 20W Quick Recharging: Micro input, iOS input, Type-C (PD 20W) input & output support bidirectional quick speed charge for most mainstream devices...
Power Bank Fast Charging: 2 USB-A QC 22.5W output and 1 Type-C PD 20W output, which only takes 30 mins to charge for iPhone 12 up to 50% and 40 mins to...
Comfortable and Safe Design: The Ergonomic design fits comfortably and stylish in your palm; besides, the rechargeable power bank is equipped with multiple...
You never know when you're going to need a power bank. It's always better to be safe than sorry!
4. Snacks and drinks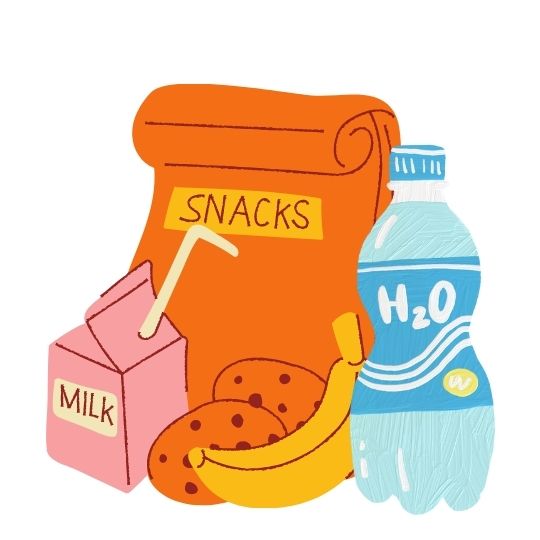 Stay hydrated and fueled up so you can perform at your best.
Is your business featured on our Top-Rated List? Awesome! Promote this page on your site or blog! Just copy and paste the HTML below to embed this badge!
<a href="https://industryhackerz.com/10-best-recording-studios-in-maryland/" ><img src="https://industryhackerz.com/wp-content/uploads/2022/05/badge-4.png" alt="Industry Hackerz Top-Rated Business"></a>