Looking for the 10 best recording studios in Alabama? Read on to find out what studio is going to work the best for you.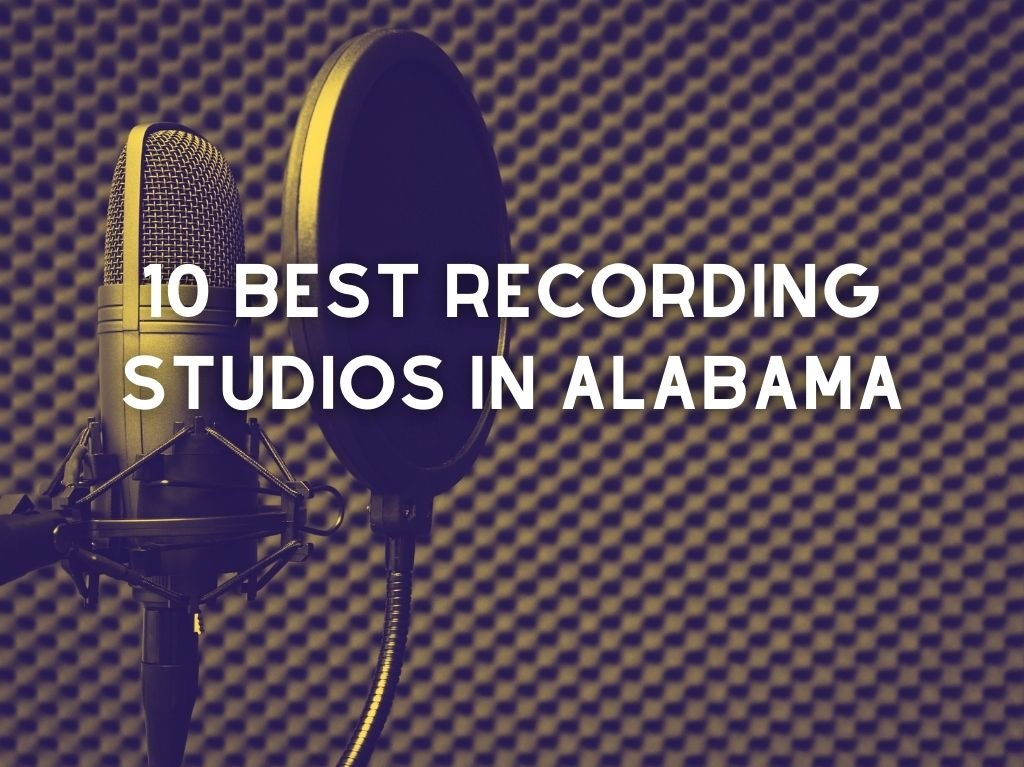 Alabama has made an incredible impact on American music through its many professional studios. From the quiet and unassuming to the unbelievably legendary, there has got to be a studio in Alabama that can help you with your project.
Muscle Shoals Sound Studios
Muscle Shoals Sound Studio is quite possibly one of the most legendary studios in America, which certainly makes it the premiere studio destination in Alabama. If they let you in.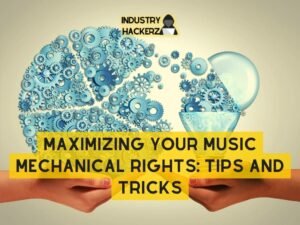 You Should Read This Next!
They can pretty much set the terms of using their studio, which are as follows:
Tell them how much time you need
Tell them whether or not you need an engineer or studio musicians
Send them a demo
They don't say under what conditions they will get back to you. That said, they are still very much in operation.
481 Google reviewers have written about Muscle Shoals Sound Studio giving it a 4.9 rating, but most of those reviews have to do with going on a tour through the studio and learning about its history.
This means that even if you aren't a musician, you can "book time" at the studio and get your fill of its colorful past.
Muscle Shoals Sound Studio was started by the rhythm section that worked at Fame Studios, also in Muscle Shoals, Alabama, and owned by Rick Hall. Known as the swampers, these four men made a studio run by musicians for musicians.
With the help of Atlantic Records Vice President Jerry Wexler, who brought artists to the studio, they soon got a name for themselves.
Website:
https://muscleshoalssoundstudio.org/
Location:
3614 N Jackson Hwy, Sheffield, AL 35660
Services & Cost:
Their website doesn't list services and cost, though you can safely assume that they at least do recording and mixing and probably mastering. Contact them and give them the information listed above and hope for the best.
Dauphin Street Sound
Dauphin Street Sound is situated in downtown Mobile, Alabama on the Gulf of Mexico. They have a team of professionals and a studio full of top-of-the-line equipment that you can use to get the best sound for your record.
House producer, Trina Shoemaker, has worked with the likes of Tanya Tucker, The Indigo Girls, and Brandi Carlile.
Dauphin Street Sound has two studios. Studio A has a live room with four isolation booths and a control room that is an accommodating acoustic listening space. Studio B is a mixing suite and vocal booth.
Dauphin Street Sound maintains five-star reviews across more than 50 reviewers on Google. There are several who have returned and at least one who is a hometown artist. Everyone praises the world-class professionalism combined with the laid-back and welcoming vibe of all the employees.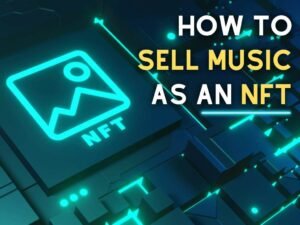 You Should Read This Next!
Website:
http://www.dauphinstreetsound.com/ 
Location:
651 Dauphin St, Mobile, AL 36602
Services & Cost:
mixing
tracking
mastering
production
voiceover
ADR for film and television
mixing and mastering online
vocal tuning online
additional stems online
concerts and events
field sound recording
acoustical treatment
stage rental
For studio and production services, contact Dauphin Street Sound for pricing. For online services only, see the table below.
| | |
| --- | --- |
| Service | Price |
| Basic mix (up to 8 stems) | $150 |
| Tier One Mixing (up to 12 stems) | $200 |
| Tier Two Mixing (up to 16 stems) | $300 |
| Tier Three Mixing (up to 24 stems) | $600 |
| Top Tier Mixing (unlimited stems) | $1,200 |
| Stereo Mastering | $80 |
| Stem Mastering | $160 |
| Vocal Tuning Per Track | $50 |
| Additional Stems | $30 |
Atmosphere Recording
Atmosphere Recording Studios is located in Montgomery in southcentral Alabama. With an upfront approach of caring about your music as much as you or your band do, Atmosphere works with a laundry list of musical styles.
They offer a large tracking room with two tracking booths, an Avid C24 console, monitoring, a bunch of preamps, and loads of microphones. 
36 Google reviewers have given Atmosphere Recording an average rating of 4.9 stars. The website doesn't list staff, but reviewers highlight an engineer named Jeremy and praise his attention to detail as well as his welcoming and low-key attitude.
Atmosphere Recording has worked with award-winning and nominated hip-hop, country, and CCM artists.
Website:
https://www.atmosphererecording.com/
Location:
5521B Wares Ferry Rd, Montgomery, AL 36117
Services & Cost:
soundcheck
bouncing
recording
mixing
editing
mastering
| | |
| --- | --- |
| Studio rate (includes recording, mixing, editing, mastering, soundcheck, bouncing) | $90 an hour or: $240 for 3 hrs, $315 for 4 hrs, $615 for 8 hrs, $1840 for 25 hrs |
| Basic Mixing | $90 an hour |
| 5-Star Mixing | Flat rates range from $110 to $320 and more depending on the project |
Point Blank Studios
Point Black Studios is located in Pell City which is east of Birmingham, just off Highway 20. They are closed on Mondays, but every other day they are open 24 hours.
This shows some serious dedication since Point Blank is owned and operated by Jesse James Raymond, an American Music Awards winner in 2020 with over 15 years of experience as a producer.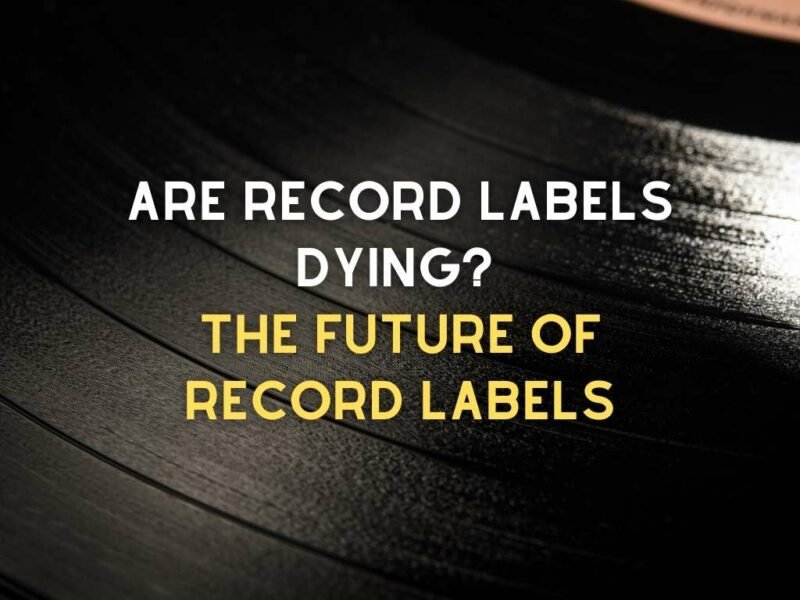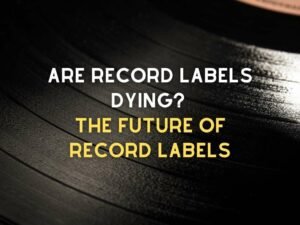 You Should Read This Next!
Unfortunately, their website seems to operate on a need-to-know basis. You have to piece together information from Facebook and Instagram if you want details. Having done that, it seems that Raymond handles the studio time and recording while an associate named Kaz handles beat creation.
However, what is clear is that 26 Google reviewers have given Point Blank Studios an average rating of 4.9 stars. They praise a sound quality that is industry standard, exacting production expertise, and a hospitable environment.
Website:
https://pointblankstudios.business.site/?utm_source=gmb&utm_medium=referral
Location:
3319 Dr John Haynes Dr, Pell City, AL 35125
Services & Cost:
Services are not listed out anywhere that we could find and prices are by request. But putting together the pieces, it is clear that Point Blank offers the following.
recording
mixing
mastering
beat creation
Strident Trax Recording Studios
Owned and operated by multi-platinum engineer, Cope Till, Strident Trax makes its home in Montgomery where it offers recording, mixing, and mastering.
Till has a passion for helping local musicians record their music and he uses both vintage analog and state-of-the-art digital equipment to do so. Strident Trax has a long list of impressive equipment and credits alike. As a result, they tend to keep their services and pricing simple.
Their support of local musicians is returned by the musicians who have recorded there. 14 Google reviewers give Strident Trax a 4.9-star average.
Many reviewers praise Till's professionalism, his knowledge, and his training. His expertise combined with the comfortable vibe brings out the best in musicians.
Website:
https://copetill.wixsite.com/mysite
Location:
1878 Llanfair Rd, Montgomery, AL 36106
Services & Cost:
Their website notes that their prices are flexible with longer bookings. But in general:
| | |
| --- | --- |
| Service | Price |
| Recording | $70 an hour including the engineer |
| Mixing | Call for a price |
| Mastering | $60 per song $450 for 12 |
The NuttHouse Recording Studio
The NuttHouse Recording Studio makes its home in Sheffield, Alabama, a town that sits between Muscle Shoals, AL, and the Tennesse River.  Located in downtown Sheffield, the NuttHouse is in a building previously owned by several banks and one church.
You Should Read This Next!
Now owner, operator, engineer, producer, and musician Jimmy Nutt uses the studio's spacious room to record artists such St. Paul and the Broken Bones, Jason Isbell, The Dead South, and The SteelDrivers who recorded a Grammy-winning album there in 2016.
15 reviewers on Google give the Nutthouse a rocking 4.9 stars. They praise the clean and spacious environment and give special note to Jimmy Nutt's patience and expertise. One reviewer writes about working with Cody Simmons and Norbert Putman in addition to Nutt.
The studio mixes the digital and analog worlds and has some killer vintage instruments like a Hammond organ with a Leslie cabinet, a Rhodes electric piano, and tube amps.
Website:
Location:
108 W 4th St, Sheffield, AL 35660
Services & Cost:
recording
mixing
overdubbing
studio rental to other professional engineers
Contact the studio for prices.
Alabama's Finest Mastering Studio
Alabama's Finest Mastering Studio resides in Fultondale, Alabama, just to the north of Birmingham. They use Pro Tools HD and operate an internet radio station. In addition to recording musicians, they also record Podcasters and repair laptops.
Alabama's Finest is proved so by 20 Google reviewers who give the studio a solid 5 stars. Reviewers praise the studio for its laid-back vibe, high-quality sound production, and its ethical business dealings. There are also many repeat clients among the reviewers.
Their website notes that they are a "members only" studio. There isn't a lot of info on how to become a member, but it appears that you can use the studio if you book an appointment.
Website:
https://alabamasfinest.square.site/
Location:
2618 Walker Chapel Rd, Fultondale, AL 35068
Services & Cost:
recording
mixing
mastering
podcast recording
laptop repair
| | |
| --- | --- |
| Service | Price |
| Online mastering | cost per MP3 to be determined after you sned them a file |
| Pro Tools Recording | $75 an hour |
| Podcast session | $45 an hour |
| Laptop repair | $100 for 2 and ½ hours |
Audiostate 55 Recording Studio and Entertainment Company
Audiostate 55 Recording Studio certainly has cred. They have recorded Carrie Underwood, Rubben Studdard, and Stevie Wonder among many others.
It's easy to see why. They have a large open studio in Studio A that can combine with Studio B to give you seven rooms for your group. This means if you want to record a choir or large band, Birmingham's Audiostate 55 might just be the place for you.
Audiostate earns 4.7 stars from 7 Google reviewers. They praise the studio's professionalism and production quality, giving a special mention to chief engineer and producer, James Bevelle.
Website:
Location:
4 55th Pl N, Birmingham, AL 35212
Services and costs are available upon request. Message them through their website.
If you are located in Birmingham, Alabama – Check out our list of The 6 Best Recording Studios in Birmingham AL (2022)
Wishbone Recording Studio
Wishbone Recording Studio is yet another legendary studio in Muscle Shoals Alabama. With a large open room and a truckload of vintage equipment, Wishbone is definitely worth considering for your next project.
Country music star Mac McAnally recorded often at Wishbone. Today the studio is owned and operated by Billy Lawson, and he continues to record a number of country artists.
Google reviewers praise the studio's gear and the professionalism and kindness of Billy Lawson and Mike McGuire. This is why eleven Google reviewers give the studio a 5-star rating.
Website:
https://www.wishbonerecordingstudio.com/
Location:
1920 Webster St, Muscle Shoals, AL 35661
Email Billy Lawson for services and costs at [email protected]
Beats by David G
Started in 1994 by producer and engineer Jeremy Stephens, Clearwave Recording Studio has hosted a number of top artists. Since 2016 Stephens has been a producer for 10 Ton Records, which means that a lot of those artists are on his sample playlist.
Clearwave has hoarded some of the coolest analog equipment from amps to instruments to the Otari Status 18r 96 input console. Even from the gallery of photos, you can feel the chill and laidback vibe of the place.
It's no wonder that four Google reviewers praise the studio's warm and welcoming atmosphere. And one reviewer simply calls Stephens "one of the best music producers in the world."
Website:
Location:
609 S Hull St, Montgomery, AL 36104
Services & Cost:
production which includes album concept, recording, and mastering
mixing for lossless audio and Dobly Atmos
digital and analog recording
live in-studio video production
For prices contact Clearwave through their website or Jeremy at [email protected]
---
Don't Forget Your Recording Session Essentials…
1. Game Plan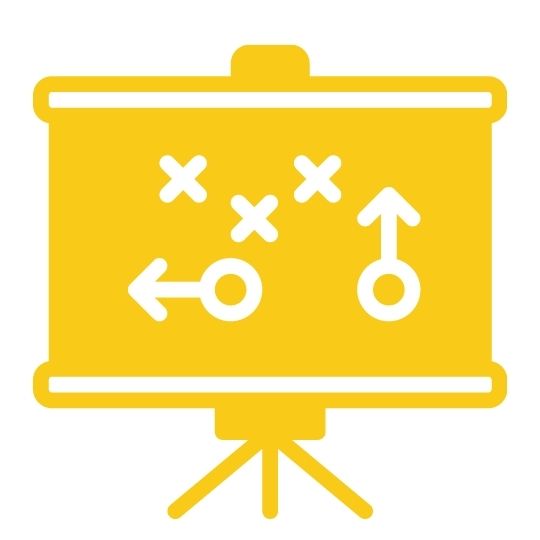 You should go in there with a plan of what you want to achieve. This will make it easier on both you and the engineer, and will help keep things moving along.
2. External Hard Drive
Sale
SAMSUNG SSD T7 Portable External Solid State Drive 1TB, Up to 1050MB/s, USB 3.2 Gen 2, Reliable...
PORTABLE STORAGE: The light, pocket-sized Portable SSD T7 delivers fast speeds with easy and reliable data storage for transferring large files, including...
TRANSFER IN A FLASH: Transfer massive files within seconds with the incredible speed of USB 3.2 Gen 2; Embedded PCIe NVMe technology delivers blazing fast...
BUILT STRONG AND SECURE: Unlike HDDs, the Portable SSD T7 has no moving parts so it's more resistant to shock; Plus, its solid aluminum unibody...
RELIABLE THERMAL SOLUTION: The T7's advanced thermal solution uses the Dynamic Thermal Guard to withstand and control heat, so the portable SSD stays at...
SLEEK AND COMPACT: Roughly the size of a credit card and only weighing 2 oz, the T7 fits comfortably in the palm of your hand and is light enough to take...
Get yourself an external hard drive. This way, you can take your sessions home with you and have a backup in case something goes wrong.
3. Powerbank
Sale
BLJIB Portable Charger 32000mAh, 22.5W QC 3.0 PD 20W Smart LED Display Fast Charging Built in Cables...
Battery Pack with LED Display: 32000mAh Li-polymer can 8 charges for typical iPhone, 6 charges for Samsung Galaxy, 3 charges for iPad Mini, perfect for a...
Portable Charger with Built in Cables: The integrated cables with grooves are convenient for storage, more than 10,000 bending tests prove its durability,...
PD 20W Quick Recharging: Micro input, iOS input, Type-C (PD 20W) input & output support bidirectional quick speed charge for most mainstream devices...
Power Bank Fast Charging: 2 USB-A QC 22.5W output and 1 Type-C PD 20W output, which only takes 30 mins to charge for iPhone 12 up to 50% and 40 mins to...
Comfortable and Safe Design: The Ergonomic design fits comfortably and stylish in your palm; besides, the rechargeable power bank is equipped with multiple...
You never know when you're going to need a power bank. It's always better to be safe than sorry!
4. Snacks and drinks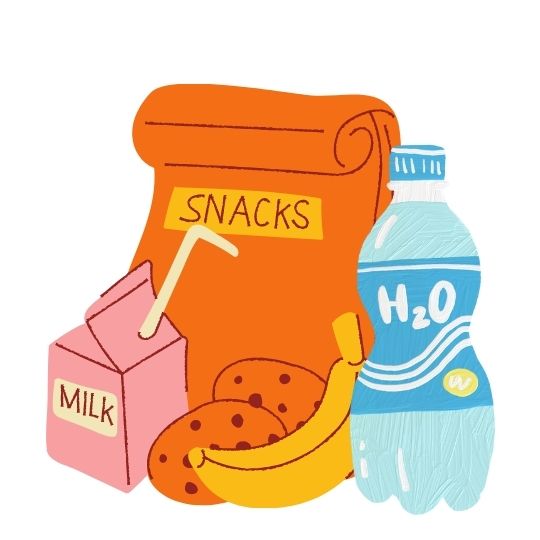 Stay hydrated and fueled up so you can perform at your best.
Is your business featured on our Top-Rated List? Awesome! Promote this page on your site or blog! Just copy and paste the HTML below to embed this badge!
<a href="https://industryhackerz.com/10-best-recording-studios-in-alabama/" ><img src="https://industryhackerz.com/wp-content/uploads/2022/05/badge-4.png" alt="Industry Hackerz Top-Rated Business"></a>